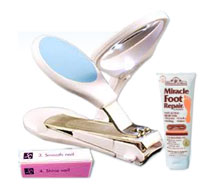 Sure Clip is the world's most advanced nail clipper. It magnifies, clips, and files to give you perfect nails.
The stainless steel blades of the Sure Clip will give a clean and precise cut every single time.
You won't have to worry about your nail clipper slipping or tearing your nails anymore.
Read more about this product >>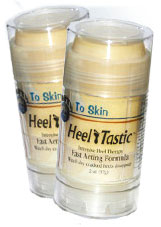 If you're suffering from dry, cracked and rough skin on your heels and feet then Heel Tastic is the solution for you.
HeelTastic will simply roll away those problem areas, leaving you with softer and smoother skin.
It is a new miracle roll on balm formulated especially for chronic cracked dry skin.
Read more about this product >>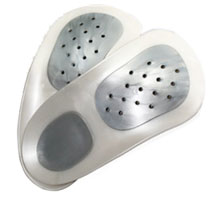 The original WalkFit Orthotics has already helped over 5 million individuals alleviate foot, knee, hip, and back pain. Now the best just got better with the new and improved WalkFit Platinum.
The WalkFit Platinum contains a new unique gel pad added to the Bio-Lock heel cup. This gives advanced cushioning and shock absorption. You'll now get the cushioning and firmness where you need it most.
Read more about this product >>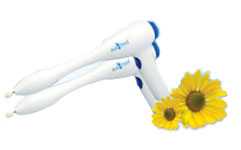 The same company that brought you the amazing PedEgg now brings you the Pedi Pistol.
The Pedi Pistol is a revolutionary home pedicure system with an extra long arm and five precision crafted heads. They allow you to easily reach your toe nail without bending over or straining your back.
Read more about this product >>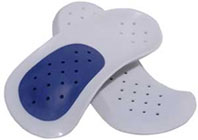 Relieve your foot pain today with WalkFit Orthotics. WalkFit insoles will improve your comfort when standing, walking or running.
WalkFit helps aligns your body for balance and relief of back pain. It realigns your spine and pelvic area to reduce knee, hip and lower back pain. By using WalkFit, it adjusts the position of foot to relieve foot pain and provide stability and balance.
Read more about this product >>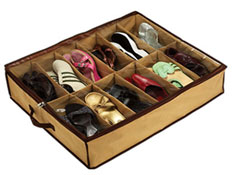 Shoes Under is the ultimate space saving shoe organizer. This space saving solution allows you keep your shoes organized and protected.
A single Shoes Under can hold up to 12 pairs of shoes. Plus it can slide under your bed, saving you valuable closet space.
Using Shoe Under will keep your closets free of shoe clutter and keep your shoes perfectly organized.