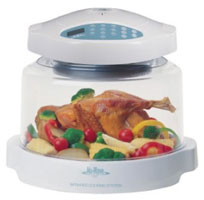 The NuWave Oven is a revolutionary new way to cook. It is different from other cookware because it uses safe infrared technology to cook food faster and thoroughly without generating the high heat that triggers an unhealthy result.
The Nu-Wave Oven requires no fats or oils for cooking poultry, meats, pork, or other meats. It a ultimate all-purpose oven for anyone that wants to prepare healthy and delicious meals.
Read more about this product >>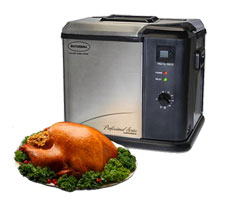 Now you can become a star chef with the Butterball Indoor Turkey Fryer. It is one of the best kitchen appliances you well ever own.
The Butterball Indoor Turkey Fryer can cook turkeys that are up to 14 lbs in just under 1 hour. Plus it delivers the juiciest and most tender results.
In addition, it uses a third less oil than conventional turkey fryers. This means there is less waste and you get healthier, lower-fat frying.
Read more about this product >>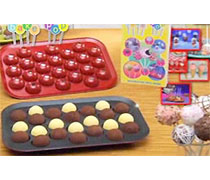 Bake Pops lets you make cake pops which are the latest sensation right now. You no longer have to buy them at the bakery for high prices.
Now you can make these delicious treats right in your own home quickly and easily by using the Bake Pops kits.
They are perfect for all sorts of occasions whether is for birthdays, other holidays or just as a everyday snack. Kids and adults alike will love them.
Read more about this product >>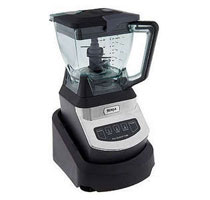 The Ninja Kitchen Blender is the ultimate kitchen system that provides you with tons of functions. The smart-speed technology and multiple blade system lets you blend, juice, chop, and mix just about anything.
You can use it for crushing ice, pureeing, and controlled processing. It even has the unique capability of kneading dough for pizzas, breads, pretzels, cookies and more.
The Ninja Kitchen System 1100 can also grinds seeds such as flax seeds, or nuts to make nut butter. Or use it to make healthy and tasty treats like frozen fruit smoothies, sorbets or ice cream.
Read more about this product >>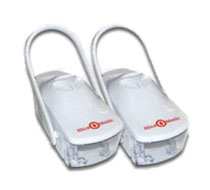 If you are tired of all the slicing and chopping you have to do in the kitchen, then you need the Slice-O-Matic. It'll help cut your kitchen prep time in half.
All you have to do is place your food into the food chute and tap down on the easy-glide handle. It'll down all the slicing for you.
The Slice-O-Matic is great for chopping up and slicing all types of fruits and vegetables. It is perfect for making salads, soups, stews, stir-fry and more.
Read more about this product >>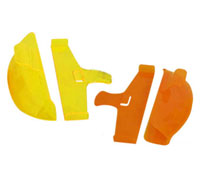 Scoop-It is the handy picker upper for your kitchen. You just swoop it, scoop it and pour it, all without ever getting food on your hands.
You can quickly transfer your foods from the chopping board and into the pan or pot. Your hands will never have to touch the food and nothing is left behind.
The Scoop-It is great to use for onions or garlic since you won't get the smell on your hands. You can just scoop it and pour it in.