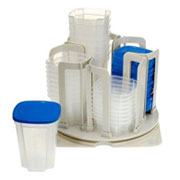 The Smart Spin Storage System is America's number 1 TV advertised storage system with over 8 million units sold.
With Smart Spin you just slide, spin and store. It is designed to conveniently hold all your storage needs, right at your fingertips.
This incredible 49-piece organizer will store all of your container needs in less than one square foot.
Read more about this product >>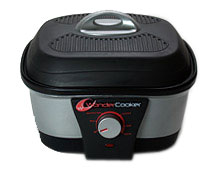 The Wonder Cooker from the famous Chef Tony is a fast, healthy, and versatile cooker that lets you cook, grill, steam, fry, and roast.
It is powerful and comes with an adjustable heat control that lets you cook up to 30% quicker than ordinary pots and pans.
The secret is the Wonder Cooker's dual action cooking that combines contact heat with a high domed convection lid to turbocharge cooking time.
Read more about this product >>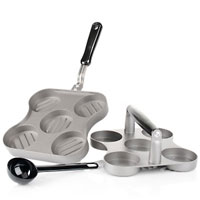 Big City Slider Station is the mini burger sensation that has been sweeping the nation. You just scoop, press, and cook on any stove and in just minutes you'll have 5 mouthwatering sliders.
Meal time or snack time, every time's the right time for some sliders. With the Big City Slider Station you can cook the perfect mini burgers in just 2 quick minutes.
Parents love how fast the Big City Slider Station can put lunch on the table. You simply just scoop, press, and cook.
Read more about this product >>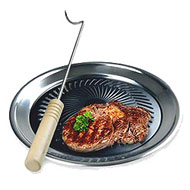 Now you can enjoy the great taste, texture, and flavor of grilled food right in your own home with the Mighty Pro Grill.
The dual-action Mighty Pro Grill comes in just two pieces without any mechanical parts or wires.
It will work with any stove whether it is gas, electric or portable. Plus it works in the oven too.
Read more about this product >>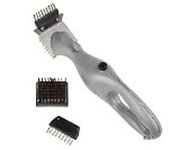 Grill Daddy is the best way to clean your grill. It features a specially designed stainless steel bristles that that can clean in between grill grates and surfaces.
It releases a steam of water as you brush away baked-on food and grease stuck on your grill.