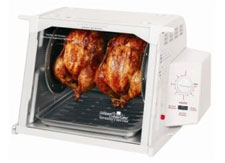 Ron Popeil is celebrating his 50th anniversary on television with this special offer for the Ronco Showtime Rotisserie.
With this amazing Ronco Rotisserie you can eat healthier and save time. Simply set it and forget it.
Use it to slow-roast amazing prime rib, cook delicious salmon or any of your favorite dishes that you love.
Read more about this product >>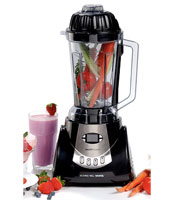 The Living Well HealthMaster Fruit and Vegetable Emulsifier is truly a kitchen appliance breakthrough. It does more than any ordinary blender can ever do.
You can use it to make cold foods like smoothies, ice creams, and sorbets. You can use it to make hot robust soups and sauces.
Best of all, the HealthMaster is specially designed to retain vitamins, minerals, antioxidants, and phyto-nutrients from fruits and vegetables.
Read more about this product >>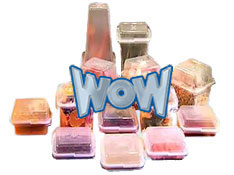 WOW is the amazing interchangeable mix and match storage system. It ensures that you well always have enough space to store your food.
The ingenious design of WOW makes every container also a lid at the same time. You can use each piece as a bottom or a top and never worry about having to find the right lid again.
The secret behind WOW is the universal interlocking rim. With 4 different sizes you can store all your food whether large or small.
Read more about this product >>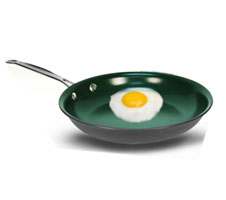 Go green in your kitchen and get healthy with OrGreenic Kitchenware. It is the non-stick cookware that is made with natural ceramic.
This 9″ frying pan with a super non-stick surface has a patented natural ceramic material that requires little or no oil, butter or grease to cook.
Stuck foods will be a thing of the past. Also the non-toxic ceramic coating on the OrGreenic won't ever chip or peel away.
Read more about this product >>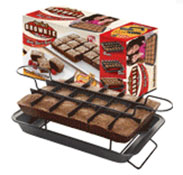 With the amazing Perfect Brownie Pan you can get perfectly baked brownies every single time.
It is simple and easy to use. You just pour the batter into the pan and then place the divider in before baking.
The rack aids in cooling and removal, giving you perfect brownies that you love.
Read more about this product >>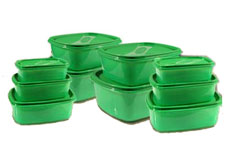 Always Fresh Containers are the ultimate food storage solution. It can keep food fresh for up to 50 days longer then ordinary food containers.
These smart storage containers are made with a natural and environmentally friendly material that is anti-microbial and integrates nanotechnology.