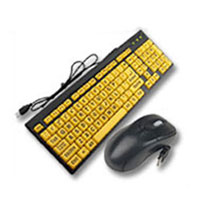 If you are having trouble reading the print on your keyboard and end constantly hitting the wrong keys then you need the EZ Eyes keyboard. It is a new large print keyboard that makes typing easy on your eyes.
The EZ Eyes keyboard is ergonomically designed and has big bold print on all 104 keys. The large print is four times larger than the print found on standard keyboard.
Combined with the high contrast colors and you can easily each and every key. The EZ Eyes is perfect for older adults and others with poor vision. It is also great for young children that are just learning the alphabet.
Read more about this product >>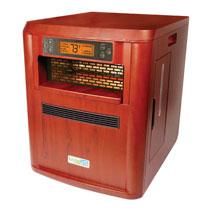 The Living Pure  Pro Series 4-in-1 heater lets you stay warm and slash your heating bills at the same time. It is fast working heater, air purifier, air filter and humidifier all in one.
Living Pure is perfect for any home and family. It features a compact design that can heat up to 1,000 square feet, keeping you and your entire family warm.
There's an adjustable temperature control and the unit will heat your room up to the targeted temperature quickly. Plus it does so while being whisper quiet.
Read more about this product >>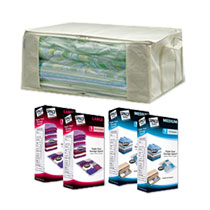 Space Bags have been one of the most popular storage bags around with now over 250 million sold worldwide. Now there's the new Space Bag Stackable Storage Tote.
The Space Bag Tote lets you store up to 4 times as much stuff as plastic bins of the same size.  It makes it easy to pack and store your comforters, towels, blankets, linens, clothing and similar items.
They are airtight and waterproof, keeping everything inside safe and dry. The contents inside is protected from duts, moisture, bugs, odors and more.
Read more about this product >>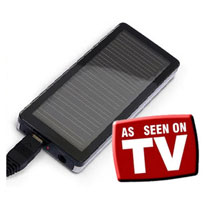 Now you can use the power of the sun to recharge your portable devices and gadgets with the Juicebar Pocket Solar Charger.
The Juicebar can generate free and clean energy immediately with its powerful and high capacity 2000 mAh rechargable battery.
The battery can be charged by exposing the solar cells to sunlight or you could also connect it with a USB port on your computer.
Read more about this product >>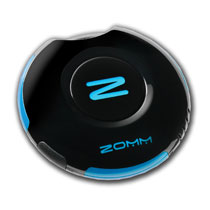 The Zomm is the first ever Wireless Leash for your cell phones that ensures you stay connected and safe with just a touch of the button.
First it provides quick emergency dialing with just a touch of button. It also functions as a hands-free speakerphone with ease and it also ensures that you'll never lose your phone again.
Zomm connects wirelessly to your cell through the built-in Bluetooth connection. It features a high-powered micro speaker and noise-cancelling microphone.
Read more about this product >>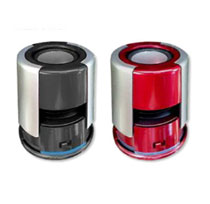 The Music Bullet is a mini, portable speaker which packs big sound. You'll be amazed from the gigantic quality sound and the deep bass you get from such a tiny speaker.
Use it to give your iPod and MP3 players real quality sound or turn your iPad, tablet or laptop into a mini movie theater.  It works with any device that has a headphone jack.
The Music Bullet is small and compact enough to take with your anywhere. It easily fits into any handbag, purse, backpack or gym bag.