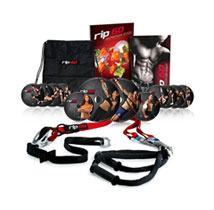 Rip60 is the 60 day workout system that can help transform your body in just 2 months. It utilizes a revolutionary new workout technique that involves rotating straps.
These straps are used for suspended rotation as they rotate back and forth while you exercise. This activates more in the body and forces them to work together to help keep your stabilized and balanced.
As a result, Rip60 not only helps you get your body into shape but it can also help improve balance, stability and coordination too.
Read more about this product >>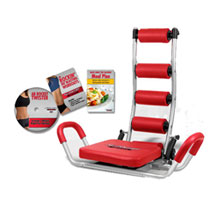 The new Ab Rocket Twister will target your core and help strengthen your abs. You can get the toned and amazing abs you've always wanted in as little as just 5 minutes each day.
You no longer to have to continually lift your neck and back with crunches in order to get great abs. With the Ab Rocket Twister, you just have to  sit back, relax and rock.
Theneck and back is comfortably supported through the contoured back rest while you exercise in order to minimize  any possible straining.
Read more about this product >>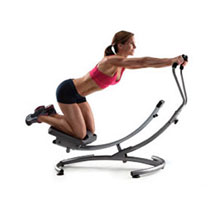 The Ab Glider from Pro-Form is the fast and easy way to get ripped abs. It is like having two exercise machines in one.
It lets you perform the Circular Burn and Arc Crunch for exercises with lateral motion and vertical motion. This gives you a fast workout that targets your abs and entire core area.
Using the Ab Glider you can engage more muscles, burn more calories, and get a better cardio workout than most other regular ab machines.
Read more about this product >>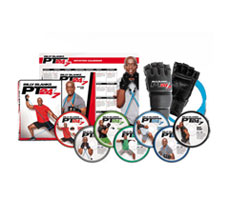 Billy Blanks PT 24/7 is the ultimate Tae Bo workout that can help you get sculpted and toned fast. You can feel the results in 24 hours and see the results in just 7 days.
This ultimate workout was created from Billy Blanks' over 40 years of martial arts and fitness experience. It is his most poweful Tae Bo fitness system yet.
Billy has already motivated, inspired and helped millions of people around the world get into shape and feel great with his ground-breaking Tae Bo workouts. You can be one of them too with PT 24/7.
Read more about this product >>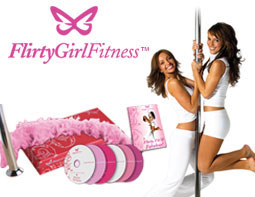 Created by Kerry and Krista Knee, the Flirty Girl Fitness program is a fun and exciting way to unlock your inner diva and get the body you want.
With the Flirty Girl program, there are no boring repetitive routines to do and no tiresome treadmills. You'll learn some of the worlds sexiest dance moves.
Read more about this product >>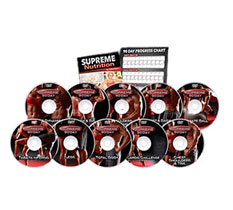 You can get ripped, strong and lean in just 90 days or less with the Supreme 90 Day workout. It is going to kick your butt and get your body ripped.
Ordinary workouts lose steam quikcly because your muscles plateau and you stop getting results. However Supreme 90 Day uses the power of muscle confusion to accelerate results.
Each routine contains shocking moves so your body will stay constantly challenged throughout the 90 day workout program. You will keep on getting into better shape and stronger.