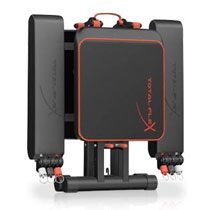 Now you can shed pounds, get lean and build your muscles at home with the Total Flex. It is a ultra-compact home gym solution that gives you over 50 different gym exercises.
When folded up it is around the size of a briefcase and won't take up space or get in the way like other bulky home gym systems.
The Total Flex comes already fully assembled and you can unfold it in just seconds and start working out from the comfort and convenience of your home.
Read more about this product >>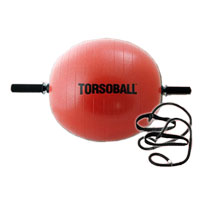 The Torso Ball is the ultimate ab workout. You can get sexy and tone abs in as little as just 3 minutes a day.
It is designed to help transform your abs from flab to fab quickly. Not only is the Torso Ball effective but it is a low impact workout that doesn't place any strain on your neck or back like sit up or crunches.
The special design targets and places all the resistance in abdominal area and creates the optimal position for training.
Read more about this product >>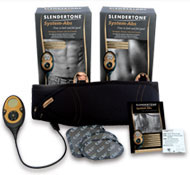 With the Flex Belt you can tone, tighten, firm and strengthen without the need for any workouts.
It is the only abdominal toning system that has been cleared by the FDA for toning, firming and strengthening the stomach muscles.
The Flex Belt is made with medical grade toning technology that works for both men and women.
Read more about this product >>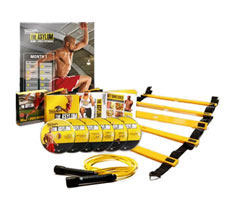 The Asylum is the 30 sports-training program that can help you develop an elite athlete body and dramatically improve your performance.
It is a continuation of the popular Insanity workout created by former track-and-field star Shaun T. Asylum is the first home training program of its kind to feature drills that are used by pro athletes.
Complete Asylum and you well have an unbeatable athletic edge. You'll become stronger, faster, more agile and quicker through the specially designed workouts.
Read more about this product >>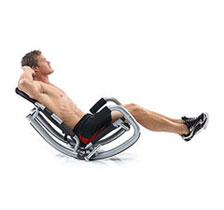 Rockin Abs can help you develop great abs in as little as just minutes a day. It contains superior technology that makes it comfortable and easy to use.
You'll be able to target your upper, middle and lower abs as well as the obliques through the Pinpoint Isolation Technology to give you better results in less time.
Using Rockin Abs is effective because the special arc design causes you to use your abs to power it and rock back and forth. This engages your core muscles more so you won't waste any time and energy working out.
Read more about this product >>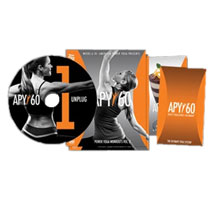 APY60 from American Power Yoga is the ultimate yoga system that helps you lose weight, gain strength, transform your body, and find inner peace.
This total body yoga workout is designed to help you get the body you want in just 60 days. It is different from other fitness and weight loss programs because it provides a complete system that is designed to change your entire body.
APY60 not only helps you lose weight but also helps you gain strength, teaches you to eat right, and also provides life coaching and conditioning to help you find inner peace.