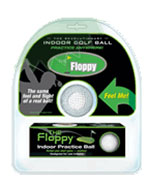 Now you can bring your outdoors game indoors with the Floppy, the amazing indoor golf ball.
The Floppy has the same feel and feedback of a golf ball but is soft enough to bounce off a window or a wall.
With the Floppy you can practice your  short game at home or the office when getting to the course is not always an option.
Read more about this product >>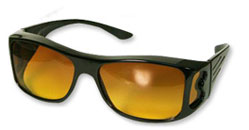 If you wear prescription glasses then you know that protecting your eyes from the sun can be a challenge. Clip-ons let light leak from the sides and prescription sunglasses can cost hundreds.
The perfect and affordable solution is here with the HD Vision WrapArounds. They wrap around your existing glasses to help protect your eyes.
Read more about this product >>
Eagle Eyes are the original blue light blocking eyeware technology with certified space technology.
It contains a patented tri-lenium gold lens technology, scratch-gard plus coating, sure protect coating, and a Tri-Active lens system.
Conventional sunglasses can actually blur your vision by allowing harmful UV rays in and darkening useful, vision-enhancing light rays.
Read more about this product >>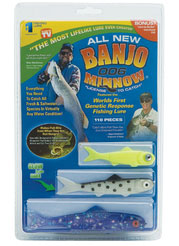 The all new Banjo Minnow is the most lifelike lure ever created. It comes with everything you need to catch all fresh and saltwater fish in almost any water condition.
Banjo Minnow incorporates the new enhanced "swimming cuts" which makes it easy to swim the new minnow.
It looks just like a real fish and swims like one but more importantly, it can mimic the spastic action of a wounded dying minnow.
Read more about this product >>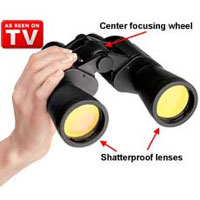 Optic 1050 are the amazing high powered binoculars with 1000% magnification lens that allows you to see up to 35 miles away.
They are perfect for sight seeing, bird watching, hunting, sporting events, and much more.
You'll be amazed at what you've been missing at sporting events, on vacation or right in your own backyard.
Read more about this product >>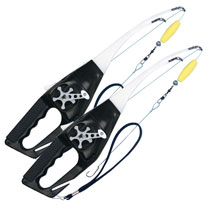 The Pocket Fisherman from Ronco is the famous fishing pal that has thrilled generations.
It is always ready for the fish to strike. You simply unfold the rod until it snaps into a fully extended position and you'll quickly be ready to fish. 
The convenient design allows you to attach the Pocket Fisherman to your belt easily and it is also small enough to fit in your glove compartment.