Pocket Fisherman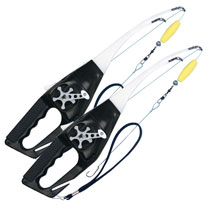 The Pocket Fisherman from Ronco is the famous fishing pal that has thrilled generations.
It is always ready for the fish to strike. You simply unfold the rod until it snaps into a fully extended position and you'll quickly be ready to fish. 
The convenient design allows you to attach the Pocket Fisherman to your belt easily and it is also small enough to fit in your glove compartment.
The double flex rod is hinged into closed position when stored away.
The automatic anti-reverse of the Pocket Fisherman prevents the handle from turning backwards.
Over 5 million Pocket Fisherman have already been sold. It is the best gift you can give to any kid or adult that loves fishing.
Get the Flash Player to see this player.
Order the Pocket Fisherman now for just $29.95 plus the cost of shipping and handling.