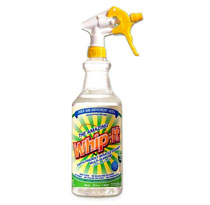 Whip-It is an earth friendly miracle cleaner with hundreds of different cleaning uses. It is strong enough to eliminates grease and grime from the garage to the kitchen but at the same time won't harm the environment.
The natural formula in Whip-It can loosen up, break down and lift all types of stains. This includes stains caused by heavy dirt, food, paint, wine, juices, rust, grease, oil, grime, mildew, grass,  dirt, tar, crayon, and much more.
Whip-It works great as an all purpose cleaning solution at homes, offices, public buildings, restaurants or in your car.
Read more about this product >>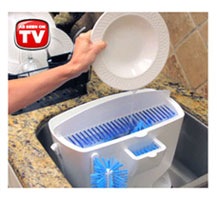 Easy Dish is the new dish washing tool that lets you clean your dishes faster to help you save time and money.
It is not just for dishes either. You can also use Easy Dish to clean your plates, glasses, cups, knifes, forks, spoons and other utensils too.
There's over 10,000 super cleaning bristles that will scrub your dishes and utensils clean. It is big enough for the dirtiest jobs but compact enough to fit in just about any kitchen sink.
Read more about this product >>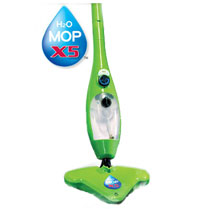 The all new H2O Mop X5 is the new and improved steam mop that is leaner and greener than before. It is an amazing 5 in 1 cleaning machine.
With the built-in portable steamer, not only can you thoroughly clean all your floors but you keep your entire house clean too.
The H2O Mop X5 can used on almost all floors surfaces. This includes marble, ceramic, stone, linoleum, sealed hardwood floor, parquet and more.
Read more about this product >>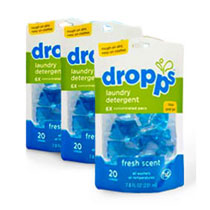 Dropps are the pre-measured liquid laundry detergent pacs you simply toss and go. It dissolves during the wash and provides just the right amount of detergent.
You no longer have to measure and pour those heavy laundry detergent jugs again. Dropps are super-concentrated because they've taken the water out of the formula.
Dropps are made to be tough on dirt and stains, easy on clothes, and also has an enzyme-free formula that will keeps colors bright and fabrics soft.
Read more about this product >>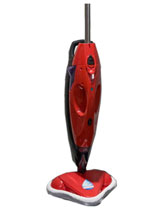 The original H2O Mop has been redesigned and improved with the new H2O Mop Ultra.
It is now a 3-in-1 cleaning solution that allows it work as a floor steamer, carpet steamer, and a handheld steamer all in one.
It is a lean, mean, cleaning machine that unleashes the dirt devouring and sanitizing power of steam.
Read more about this product >>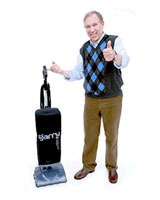 The Garry Ultra Light Vacuum is a professional quality vacuum that has superior suction power. Its  powerful agitating brush spins at an impressive 6,600 RPM.
It loosens stubborn, even hidden ground-in dirt from your carpets, rugs, wood floors, furniture and drapes the first time you pass over.
With this amazing one pass, no-back-track technology, you can cut your cleaning time in half.