Bug Band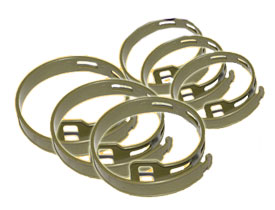 Bug Band is the amazing insect repelling wristband that keeps mosquitoes, flies and other insects from buzzing around you.
It provides a natural line of defense against biting insects and is much safer and environmentally friendly to use than synthetic pesticides.
The Bug Band uses a plant based active ingredient called Geraniol, is a proven natural repellent against  insects.
You can simply put the Bug Band on your wrist and it forms a barrier that keeps insects away.  A single Bug Band wristband will work up to 120 hours.
It is great to use when at the beach, the pool, for pinics, camping, hiking, fishing or just outdoors in your patio.
Get the Flash Player to see this player.
A single set of 3 Bug Bands sells for $19.99 plus the cost of shipping and handling. But with this special buy 1 get 1 free offer you can get an additional set of 3 Bug Bands for free.
Plus as a bonus, you'll also get a free bottle of the Miracle of Aloe Double Shield Sun Block with SPF 30. You just have to pay the extra shipping for the free bonuses.
Update: This offer has expired