Phrobi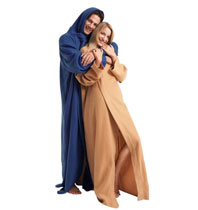 Snuggies are great except for the fact that it leaves your backside open when you walk around. This is why the Phorbi was created.
It is the cozy blanket robe that keeps you warm and cozy from head to toe and covers your back as well.
The Phrobi is made with a whisper soft fabric that is  so light in weight, you can even sleep in it if you want.
Features of the Phrobi includes a hood to cover the head and a double breasted button closure that will cover your the body down to the floor.
Plus there are deep inset pockets to keep your hands warm. The pockets are large enough that you can place your wallet, cell phone,  remote control, keys,  or any necessity inside while wearing the Phrobi.
The Phrobi is machine and dryer safe too for easy cleaning. Just wash with cold/warm water and tumble dry on low heat. You won't have to worry about altering the size of Phrobi or any shedding after washing and drying.
Get the Flash Player to see this player.
The Phrobi is currently available in three different colors. You can choose from either Teddy Bear Brown, Claret and Deep Navy.
Each Phrobi is $34.95 plus the cost of shipping and handling. Each Phrobi also comes with a free Phrobi sac-pack to go to let you easy carry your Phrobi with you when you're not wearing it.