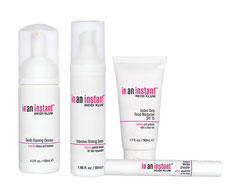 In An Instant by Heidi Klum is an amazing new wrinkle-erasing breakthrough that works in just seconds to diminish the look of fine lines and wrinkles.
All you have to do is just twist, apply, and watch as visible lines and wrinkles instantly smooth away and magically disappear.
The secret is the magical moisture sphere technology used. It fills in wrinkles to virtually erase the appearance of forehead lines, laugh lines, crow's feet and more.
Read more about this product >>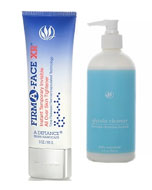 Finally there is now a real, temporary facial firmer that everyone can use with Firma-Face XR from Serious Skin Care.
This new breakthrough beauty product reconnects and tightens the look of the skin's surface instantly.
Watch as the skin becomes firmer, tighter, and smoother while wrinkles and fine lines are dramatically reduced.
Read more about this product >>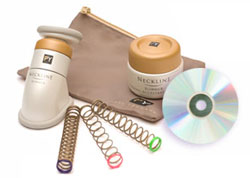 With the Neckline Slimmer from Paul Younane, you can reverse the effects of aging without cosmetic surgery.
It is the world's first resistance toning system for the neck, chin and face. In just 2 minutes a day you can have dramatic results.
Read more about this product >>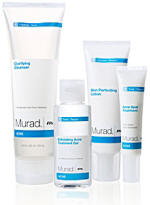 Murad Acne Complex will give you clear and beautiful skin. It is the last acne product you will ever need.
The Murad company has devoted decades to perfect the science of skincare and now brings you the perfect acne system.
Murad's acne solution has been featured in numerous magazines and has won the Editor's pick for Best New Product in InStyle.
Read more about this product >>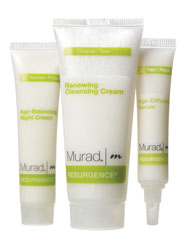 Murad Resurgence is the answer for hormonally aging skin developed by world renowned dermatologist, Dr. Howard Murad.
It is for real women and delivers real results. Resurgence can give you younger looking skin in just 30 days.
It has been clinically proven to help hormonally aging skin look younger in 3 simple steps.
Read more about this product >>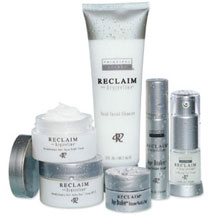 With Principal Secret Reclaim with Argireline you can reverse the signs of aging for beautiful, health-looking skin.
Reclaim is an age-defying system so powerful that you'll see results you didn't think were possible.
It is designed to address all four causes of wrinkles. It reduces the visible appearance of facial expression lines and wrinkles ands reverses damage caused by the sun.