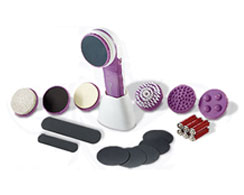 Derma Seta is the professional, handheld mini skin spa that not only removes hair painlessly but also exfoliates your skin to make it softer and more radiant.  
With the Derma Seta, you'll get all many of the benefits of those pricey spa skin treatments but without the expensive spa prices.
It removes unwanted hair by using the derma crystal pads which the Derma Seta unit rotates up to 550 times per minute to provide painless hair removal.
Read more about this product >>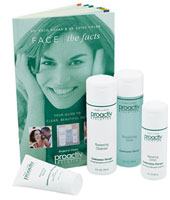 Proactiv is the best selling acne solution in America. Now the formula has been enhanced for even better results to provide you with the best anwser to acne.
There is a good reason that Proactiv has been endorsed by top celebrities, including Jessica Simpson, Vanessa Williams, Katy Perry, Julianne Hough and Justin Bieber.
Proactiv Solution is different than other products and treatments. It's a revolutionary, dermatologist-developed, 3-step system that clears and helps prevent breakouts.
Read more about this product >>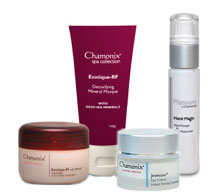 The breakthrough Chamonix anti-aging system can help you look younger and reduces the various signs of aging.
Chamonix eliminates the toxins and chemicals that gets trapped inside your skin, which causes you to age faster and also protects the skin from further damage.
Unlike many other skin care products, Chamonix does not contain any mineral oils, parabens, or chemical preservatives.
Read more about this product >>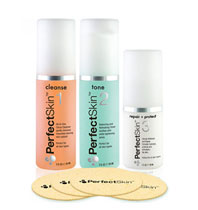 The Kardashian sisters are known for having sexy and beautiful skin and one of their secrets for doing so is with a skin care system they help develop called Perfect Skin.
Kim, Khloe and Kourtney each actually have different skin types. Kim's skin is dry and sensitive, Khloe has oily skin that is prone to acne while Kourtney has slightly oily skin.
However Perfect Skin worked for all three sisters since it was specifically formulated to work for all skin types by directly targeting unique skin issues and repairing damaged caused by f ree radicals.
Read more about this product >>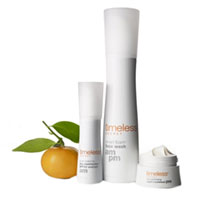 Timeless Secret is the anti-aging system that will have you looking younger in just 14 days. It includes a luxurious repair serum and anti-aging moisturizers to help restore and renew the skin. 
The special formulas used is designed to erase the appearance of wrinkles, improve skin texture and tone, and hydrate and plumps up the skin.
With Timeless Secret you are just two steps away from having younger looking skin. The first step are the AM and PM Treatments and the second part is the Accelerating Booster.
Read more about this product >>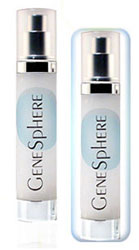 GeneSphere from Biological Solutions is like no other wrinkle treatment on Earth! It can give you smoother, younger skin within minutes of application.
The patented QuSomes technology in GeneSphere makes it one of the first great anti-wrinkle breakthrough since Botox.
The microscopic QuSomes helps carry super absorbent spheres of Hyaluronic Acid deep into the epidermis where they nestle beneath each wrinkle.