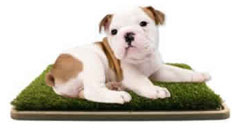 With the Potty Patch, your dog can go whenever it needs to. It is a doggie restroom perfect for patios and indoor use.
Your house will no longer be one huge doggie bathroom and you no longer have to come home to find a mess or suprise.
The Potty Patch is so easy to clean, you just rinse with soapy water. It is great when your pet can't go outside.
Read more about this product >>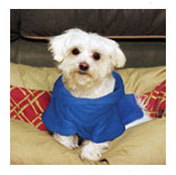 Now the great blanket with sleeves is available for your dog with the new Snuggie for Dogs.
Snuggie Blankets brought you the comfortable and cozy blanket with sleeves and now you can bring that same comfort home to your dog too.
Dogs will love the soft fleece blankets and you'll love their great look in their own Snuggie.
Read more about this product >>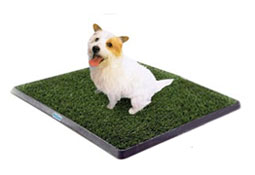 With the new Pet Zoom Pet Park you can now prevent pet accidents in your home. Your dog can now go when it needs to.
The Pet Zoom Park is an indoor doggy potty that is made with a synthetic grass like surface that prevents stains and rinses clean in just seconds.
Read more about this product >>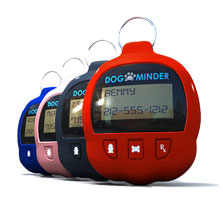 The Dog E-Minder is your dog's new best friend. It will help you keep track of your dog's daily schedule for you.
You'll no longer have to guess when was the last time your dog went for a walk, ate, or taken their meds.
A consistent schedule is one of the most important things in your dog's life and the Dog E-Minder helps you achieve that.
Read more about this product >>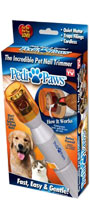 PediPaws is the revolutionary nail trimmer for your dog or cat. It's the newest, fastest and easiest way to keep your pet's nails trim, rounded, and smooth with no mess!.
Say goodbye to scratched furniture and floors with PediPaws. It won't splinter, crack, or break nails like traditional nail clippers would.
The trimmer is pain free on your pets, lessening the chances of them running away when trimming their nails. It is cordless and runs on batteries to make it more convenient to use.
Read more about this product >>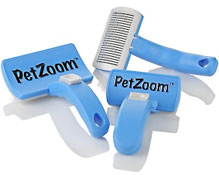 PetZoom is an all-new self cleaning pet hair brush. It is the only brush you need for home pet grooming. Pet Zoom and quick and easy to use. Best of all, it is pain-free on your pets.
PetZoom delivers professional quality grooming. It uses soft massaging tips that easily attract hair dirt and dander.  The bristle lengths on the PetZoom brushes are adjustable.