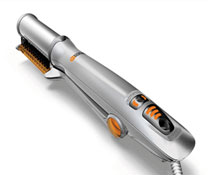 The InStyler is a revolutionary new hair styling and straightening tool that is unlike anything else you've ever tried before.
The secret behind the InStyler is its unique rotating heated polishing cylinder and four rows of precision-aligned bristles. It lets you enjoy shiny, bouncy, and perfect hair in minutes.
With the InStyler's patent-pending design, your hair won't be smashed or baked like it would be with the intense heat of regular flat irons.
Read more about this product >>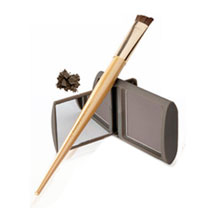 With Great Hair Day from Joan Rivers Beauty, you can make every day a great hair day. It is a fill-in powder that helps conceal fine or thinning hair and makes it look thick again.
It eliminates the shiny spots on the scalp from being exposed in order to give the illusion of having thick full hair.
Plus for those that dye their hair, Great Hair Day is also great for covering root growth in between visits to the salon.
Read more about this product >>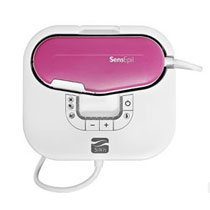 Get silky smooth and hair-free skin with the Silk'n SensEpil hair removal system. It lets you easily get rid of unwanted hair from the privacy of your home.
Silk'n SensEpil is a long term hair removal solution that uses a safe, clinically proven, and FDA-cleared technology called Home Pulsed Light technology.
It works by sending a light pulse signal that is absorbed into the shaft of the hair and will disable hair growth. When hair growth is disabled, long term hair removal is achieved.
Read more about this product >>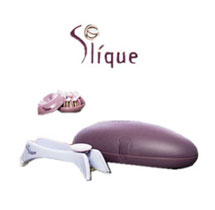 Discover a fast, convenient and painless hair removal method with the amazing Slique Hair Threading System.
Hair threading is a time honored method of hair removal that has been used in Asia and the Middle Asia that has been pasted down for centuries.
Hair threading treatments is now available in many spas across the United States and Europe. With Slique you can get spa quality hair threading right in your own home.
Read more about this product >>
Tweeze from Emjoi uses new and innovative technology to remove hair from the root, leaving skin feeling silky soft.
It is blade free and hair removed usually takes weeks before they grow back. So you can forget about spending so much time in front of a mirror for single hair tweezing.
Tweeze removes hair quickly and easily. It removes hairs from the root and you can use it anywhere on the body with hair (except the eyebrows).
Read more about this product >>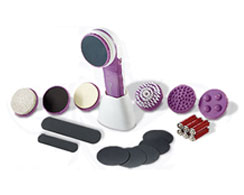 Derma Seta is the professional, handheld mini skin spa that not only removes hair painlessly but also exfoliates your skin to make it softer and more radiant.  
With the Derma Seta, you'll get all many of the benefits of those pricey spa skin treatments but without the expensive spa prices.
It removes unwanted hair by using the derma crystal pads which the Derma Seta unit rotates up to 550 times per minute to provide painless hair removal.