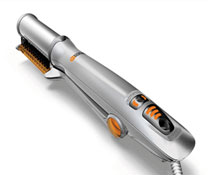 The InStyler is a revolutionary new hair styling and straightening tool that is unlike anything else you've ever tried before.
The secret behind the InStyler is its unique rotating heated polishing cylinder and four rows of precision-aligned bristles. It lets you enjoy shiny, bouncy, and perfect hair in minutes.
With the InStyler's patent-pending design, your hair won't be smashed or baked like it would be with the intense heat of regular flat irons.
Read more about this product >>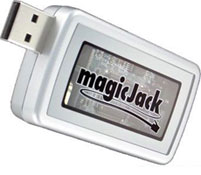 MagicJack is the amazing device that lets you make unlimited calls to anywhere in the USA and Canada for 1 low annual fee.
It is simple and easy use. MagicJack works with your existing computer and internet connection to give you unlimited phone calls.
You simply plug the MagicJack into the USB port on your computer and then plug in any household phone to the MagicJack. You can use your existing home phone.
Read more about this product >>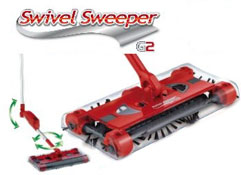 The Swivel Sweeper G2 is the new and improved version of the original top selling Swivel Sweeper. This new and improved  floor and carpet sweeper lets you clean dirt and messes faster and easier than ordinary cordless sweepers.
It combines the cleaning power of Quad Brush Technology – four sides of powerful rotating brushes along with a 360 degree swivel feature to easily maneuver around furniture and other objects.
Read more about this product >>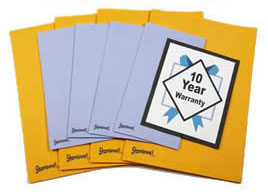 ShamWow is the ultimate towel, capable of holding 12 times its weight in liquid. Clean up your spills and mess fast with the ultra absorbent ShamWow towels. They are strong but will not scratch surfaces.
ShamWow! is like a towel, chamois, and sponge all in one. It is machine washable and bleachable, so you can use it over and over again. ShamWow is so durable that the company has amazing 10 year warranty on it.
Read more about this product >>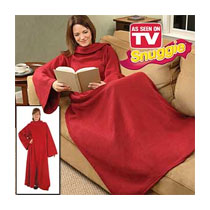 Snuggie is the amazing blanket with sleeves that helps keep you warm and is great for so many uses.
The luxurious super soft fleece of the Snuggie blanket along with its large design makes it one size fits all.
It is perfect to wear while watching TV, knitting, reading, using the computer, and during other events in order to keep you warm and comfortable.