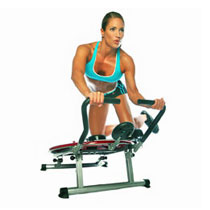 The Ab Circle Pro V2.0 is the treadmill for your abs that lets you lose those love handles nobody loves and get your body into shape.
The unique patented Friction Free Track of the Ab Circle Pro will get you off the floor for a more effective workout. The three levels of resistance makes it perfect for any fitness level, whether you are a rookie or pro.
The Ab Circle Pro is designed to work out your  upper, middle, and lower abs all at once with its circular motion workout to save you tove.
Read more about this product >>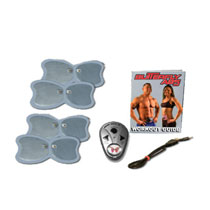 Butterfly Abs is an FDA cleared ab trainer that is designed to firm, tone, and strengthen your abs automatically. You can now get a great ab workout anytime and anywhere without breaking a sweat.
It uses soothing Electronic Muscle Stimulation (EMS) technology in order to target and exercises your abs for you.  You won't have to do endless crunches and sit ups in order to get more tone and better looking abs.
All you have to do is slip on Butterfly Abs so that it is centered around your abs area. The EMS technology will do the work for you by sending signals into your ab muscles which causes them to contract and relax, working them out for you automatically.
Read more about this product >>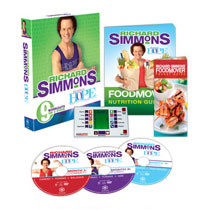 Project Hope is an all new weight loss and fitness system from Richard Simmons, who is still one of America's most well known fitness trainer. Hope in Project Hope is actually stands for Health, Optimism, Passion, and Energy.
This fitness system is a 90-day program and consists of a variety workouts, diet plans, and food recipes to help you loss weight and transform your body. It is developed by Richard Simmons using his over 30 years of experience in fitness and weight loss.
Unique to Project Hope is the Electronic Foodmover. It is small and portable handheld device which lets you keep track  of your daily meal portions and calories. The Foodmover lets you know when you had enough calories for the day and teaches you good eating habits, portions and balance.
Read more about this product >>
The Curvassure Butt Toning System from Contour is a new toning solution for your bottom which helps lift and firm for a more sexy shape. It is from the some makers of the Contour Abs toning belt.
By using Curvassure you can directly stimulate and target the muscles in your glutes for a more toned and shapely behind. This muscle group is usually hard to target with traditional exercises.
Normally it would take a endless combination of squats, lunges, and lifts. But Curvase uses Electronic Muscle Stimulation (EMS) to the directly stimulate those muscles.
Read more about this product >>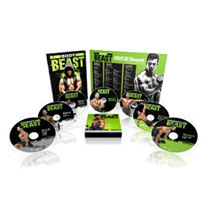 Body Beast is a complete 90-day workout program for men that is designed to help you build muscles and get ripped. You can go from scrawny to ripped and get noticed by women.
The Body Beast Workout is different from other bodybuilding programs because it is one of the first to include a bodybuilding, nutrition, and supplement system together. The complete system can help you achieve massive muscle gains and fat loss for a ripped physique.
You can add 10 pounds of pure muscle or more in just 90 days or less. Body Beast will show you how to work out, eat right, and take the right supplements to get big.
Read more about this product >>
The sequel to one the most successful fitness DVD of all time is here with the P90X2 Extreme Workout. It builds upon the original P90X with more muscle confusion, improved workouts, and even better results.
Tony Horton's original P90X has already help countless people get into shape at home. Now P90X2 brings your more groundbreaking science and cutting-edge techniques for mind-blowing results.
It was created from 2 year of research and development from some of the top fitness experts in the world. Like the first, P90X2 is a complete 90 day workout program that is designed to transform your body.