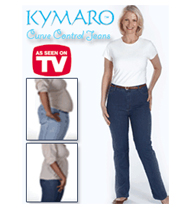 Your search for the perfect pair of jeans is over. The stylish Curve Control Jeans from Kymaro will contour to any body type, giving you a perfect fit.
The secret is the special denim weave which works just like shape wear that holds you in. But instead it is a pair of jeans.
The Curve Control Jeans will shape and mold to your body to lift up your bottom and  flatten your stomach to help you look and feel your best.
Read more about this product >>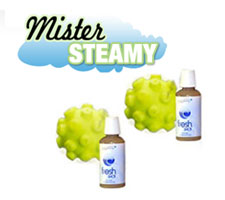 Mister Steamy is the amazing new dryer ball with the power of steam. Now you can get soft and wrinkle free clothes without an iron or dryer sheets.
With Mister Steamy your dryer will become a wrinkle releasing machine. Whether it is cottons, polys, or blends, it is the fastest way to get rid of wrinkles without ironing.
Dress shirts will coming out looking neat and professional while pants look new and pressed. Plus Mister Steamy also softens your clothes as they dry for fluffer fabrics.
Read more about this product >>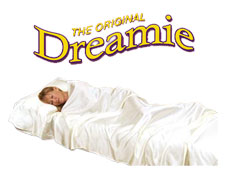 The Original Dreamie is the top sheet, bottom sheet, and a pillow pocket all in one. It is the best sheet, blanket, and mattress topper you'll ever buy.
With the Dreamie you'll have the comfort of your bed wherever you go with its soft, comfortable, and clean sheets.
Read more about this product >>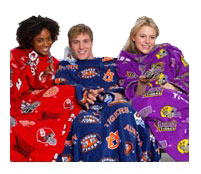 Now you can stay warm and show your school pride at the same time with the new Collegiate Snuggie.
Blankets are okay but they can slip and slide, plus your hands are trapped inside.
With the Collegiate Snuggie Blanket you are totally warm and still have the freedom to use your hands.
Read more about this product >>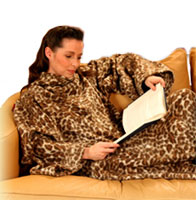 Everywhere you go you've been hearing about the Snuggie. Many people have been asking for a more stylish Snuggie and now you have it with the new Snuggie Designer series.
The new Designer Snuggie is available in three new amazing styles. The Leopard looks as good as it feels, perfect for keeping you cozy and warm during chilly nights.
There's the cute and cuddly Zebra print, to keep you warm and toasty with extra roomy sleeves. There's also the deep rich Camel Snuggie to keep you perfectly warm and in style.
Read more about this product >>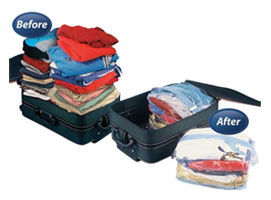 Now you can pack up to twice as much anywhere you go with the amazing Space Bags To Go. They are airtight, waterproof, and reusable travel bags that can help you save space as well as save money.
By using Space Bags To Go you can make your stuff small and avoid the extra baggage fees. They compress your items so you can take a carry on instead of a suitcase.