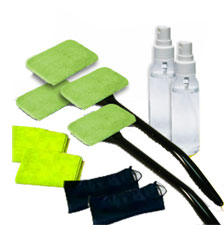 Windshield Wonder is the easy to reach microfiber window cleaner. Now you can clean windshields without straining or stretching. The Windshield Wonder has a long 16″ handle which lets you all the way down to the dash and base of your rear window.
The specially designed micro fiber cloth that comes with Windshield Wonder uses fibers that open up to grab particles of dirt and dust stuck on your windsheild.
Read more about this product >>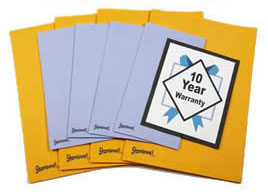 ShamWow is the ultimate towel, capable of holding 12 times its weight in liquid. Clean up your spills and mess fast with the ultra absorbent ShamWow towels. They are strong but will not scratch surfaces.
ShamWow! is like a towel, chamois, and sponge all in one. It is machine washable and bleachable, so you can use it over and over again. ShamWow is so durable that the company has amazing 10 year warranty on it.
Read more about this product >>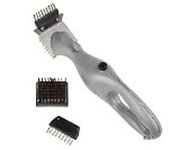 Grill Daddy is the best way to clean your grill. It features a specially designed stainless steel bristles that that can clean in between grill grates and surfaces.
It releases a steam of water as you brush away baked-on food and grease stuck on your grill.
Read more about this product >>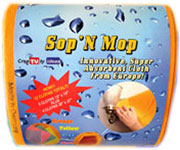 Presenting the original Sop n Mop. It is more than WOW! Its Awe-Sham. You'll never have to purchase a paper towel again.
The Original Shammy Sop N Mop is an ultra absorbent miracle shammy cloth that is a must for camping, swimming, auto washing any sporting event and more. It raises any liquid from any surface.