Great Hair Day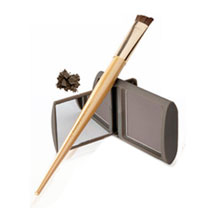 With Great Hair Day from Joan Rivers Beauty, you can make every day a great hair day. It is a fill-in powder that helps conceal fine or thinning hair and makes it look thick again.
It eliminates the shiny spots on the scalp from being exposed in order to give the illusion of having thick full hair.
Plus for those that dye their hair, Great Hair Day is also great for covering root growth in between visits to the salon.
The formula is designed to stay on the scalp for long lasting coverage. It is both water-proof, sweat proof, and won't rub off. When you do want if off, you just simply wash it off with shampoo.
Great Hair Day isn't just for women either. It also works great for men too at concealing any bald spots or the appearance of thinning hair.
Get the Flash Player to see this player.
The Great Hair Day powder comes in 5 different shades to blend in with any hair type and color. You can choose from Light Blonde, Blonde, Brunette, Red, or Salt and Pepper.
Each system comes with the Great Hair Day Fill-In Powder, a Mirrored Compact, and the 2-in-1 Applicator for just $19.99 plus shipping and handling.
With this current buy 1 get 1 free offer, you'll receive a second set of Great Hair Day for free if you pay for the extra shipping and handling cost.