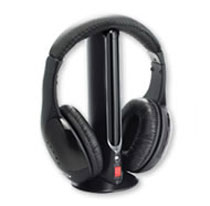 The MyZone Headphones are the wireless headphones that lets you listen to your TV without having to disturbing others.
You'll be able to watch and listen to your shows at the volume you desire. It is perfect for watching TV in bed and not bother your partner from sleeping.
You can watch TV at night without waking up your family or use it in a noisy home where it's heard to hear the TV.
Read more about this product >>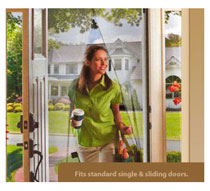 Keep the bugs out and the fresh air with the Magic Mesh Instant Screen Door. It is a new type of screen door that opens easily and then automatically closes itself behind you.
So even if hands or full or a family members always forgets to close door, the bugs are still kept out while fresh air can still enter your home.
Magic Mesh works because of a set of 18 strategically placed magnets. When you separate them, they'll automatically snap back together into place.
Read more about this product >>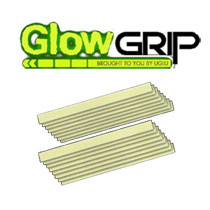 Glow Grip from Ulgu are the glow in the dark super grip traction strips. It can help provide safety inside your home in an instant.
They are one of the brightest glow in the dark products in the world and can help you and family see at night when the lights are off.
You can use Glow Grip in the bathroom, stairs, garage, attic, around the pool, on any stairs, front steps, back steps, or anywhere else you need light.
Read more about this product >>
The Side Sleeper Pro Pillow can help correct your sleeping posture so you get a better night's rest and wake up feeling more refreshed.
It is specially designed to help align your neck and spine while you sleep to reduce strain. You'll wake up with less stiffness.
With the Side Sleeper Pro, you'll always be in an ideal sleep position. It encourages side sleeping, which is the most natural and healthy position for your body.
Read more about this product >>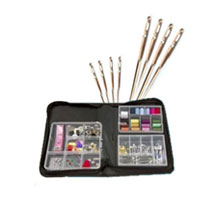 With the One Second Needle, sewing and hemming just got a lot more easier. It is the needle with the built-in threader.
So instead of taking the thread to the needle, you take the needle to the thread. All you have to do is loop and thread.
It is simple and easy. You just loop the thread and pull it up into the grove of the One Second Needle and your needle is threaded.
Read more about this product >>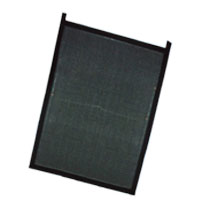 The Air Wave Filter from Air Best is the last air filter you'll ever need to buy. It is one of the most advanced electrostatic air filter on the market today.
You have to throw away regular air filters in about three months and waste money buying a new one. However the Air Wave Filter is designed to last a lifetime.
It has a patented "Free Flow Frame" that produces 18% to 22% more airflow than other electrostatic air filters.