Air Wave Filter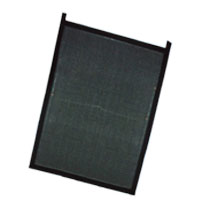 The Air Wave Filter from Air Best is the last air filter you'll ever need to buy. It is one of the most advanced electrostatic air filter on the market today.
You have to throw away regular air filters in about three months and waste money buying a new one. However the Air Wave Filter is designed to last a lifetime.
It has a patented "Free Flow Frame" that produces 18% to 22% more airflow than other electrostatic air filters.
The Air Wave helps with allergies, bacteria, mold and more. It lets you and your family breathe good, clean air and protects them against harmful diseases in the air.
Viruses that are present in the atmosphere can spread very quickly. The Air Wave can help eliminate these harmful contaminants and their affects on your health.
The Air Wave is eco-friendly, environmentally sound, and eco-friendly. It will help save you money and breathe easy at home.
Get the Flash Player to see this player.
You can order the Air Wave Filter for $69.95 with free shipping and handling. It is backed by a life time satisfaction guarantee and a life time money back guarantee.
Plus as a bonus you'll also receive a free 60-day supply bottle of the Air Best Anti-Microbial Cleaning Solution for cleaning the Air Wave Filter.