Ionic Pro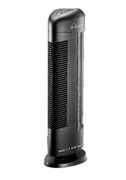 Ionic Pro air purifiers sets the standard in air purification by delivering superior technology at genius pricing. It is the first affordable silent tower air cleaner.
It works silently and effectively to trap airborne irritants and allergens on permanent collection blades and then releases purified air back into the room.
It is the clear price leader  in an exploding category of silent air cleaners.
The Ionic Pro traps airborne allergens like pollen, smoke, dust, and pet dander. It traps particles as small as 1 micron.
Plus it is extremely energy efficient and inexpensive to operate. One unit is recommended for rooms up to 500 square feet.
The advanced air filter of the Ionic Pro never needs replacing. You just simply remove the steel blade assembly and wipe it clean with a damp cloth.
Get the Flash Player to see this player.
Right now with this online special offer you can order the Ionic Pro for just 3 easy payments of $49.98 plus shipping and handling.