Secret Glo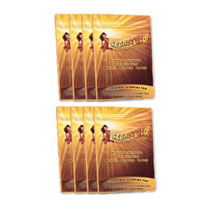 Secret Glo is the new self tanning glove solution. It can give you a flawless tan which lasts as much as up to 10 days.
Using Secret Glo, you can now have a beautiful summer tan without having to expose yourself harmful UV rays or use messy and smelly tanning creams.
Each glove contains a premeasured amount of tanning solution that brings out your natural color. There's enough to will give your entire body a golden glow from head to toe.
With Secret Glo you get a great tan without the dangers of exposing your skin to the harmful rays from the sun. Plus unlike tanning creams and sprays that causes streaking, Secret Glo gives you a even tan with a flawless finish.
All you have to do is just place the Secret Glo tanning glow onto your hand and just rub it onto the areas you want tanned. It dries in just minutes and won't stain your hands or clothes.
The tanning solution won't wash away. Plus you can even use Secret Glo to tan your face and give yourself that at fresh from the beach look any time.
Get the Flash Player to see this player.
Normally a set of 4 Secret Glo tanning gloves sells for $19.99 plus the cost of shipping and handling. But right now there's a special double which is available.
You'll get a second set of 4 additional tanning gloves free with your order. You just have to pay the additional shipping and handling for the second free set.