Kardashian Smile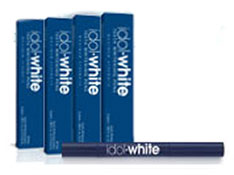 Now you can have a beautiful celebrity smile in just 6 days with the Kardashian Smile Teeth Whitening System.
It is the teeth whitening kit officially endorsed by Kim Kardashian and her sisters Kourtney and Khloe.
Get the sexy smile you've always dreamed of with the same teeth whitening system used by the Kardashian sisters.
Kardashian Smile can be easily applied in just seconds and is guaranteed to whiten your teeth. Get professional results from home and whiten your teeth up up to 8 shades in just 8 days.
You don't have to hassle with visits to your dentist anymore in order to get the beautiful white smile you want.
Get the Flash Player to see this player.
Right now you can get a 14-day free trial offer of Kardashian Smile. Just pay $6.95 for shipping and handling costs.