Snap-On Feathers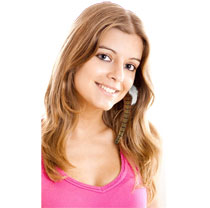 Feather extensions are all the rage right now and the latest trend in hair fashion today. However getting permanent feathers from a salon is expensive.
But now with the Snap-On Feathers you can add feather extensions yourself at home.They are reusable and quick and easy to put ton.
You can unsnap and snap them on over and over again. You'll be able to choose a Snap-On Feather extension to match your current outfit.
The Snap-On Feathers are simple to put on no matter your hair style. The feather hair extensions snaps securely into place and gives you a quick and trendy addition to your current style.
You'll can instantly add colorful highlights to your hair. Choose a single snap-on feather for a smart accent or add several to your hair for a glamorous celebrity look.
The feathers used in Snap-On feathers are the real thing and made with actual feathers.  Many other feather hair extensions are made with a fake, synthetic material which fake plants are made from.
Get the Flash Player to see this player.
Normally a single Snap-On Feathers extension sells for just $10 plus shipping and handling but right now there's a buy 1 get 2 offer that is available.
When you buy a Snap-On Feathers in Chestnut for $10.00 plus  shipping, you'll also receive the Smoky Ash and Peacock feathers for free. You just have to pay a separate shipping and handling cost.