Food Lovers Fat Loss System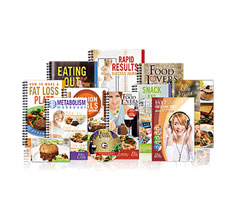 The Food Lovers Fat Loss System can help you drop up to 3 sizes or more in just 8 weeks while still being able to enjoy the foods you love in every meal.
You can lose weight without dieting or having to starve yourself. Plus you can even have snacks in between meals if you are hungry.
The Food Lovers Fat Loss System is a easy to use step by step plan that helps you pick the right combinations of your favorite foods.
Throught the right selection of foods in every meal you can even out your blood sugar level and keep your body in a fat burning mode all day long in order to help you lose weight.
The Food Lovers system is easy to follow and maintain since it doesn't restrict what you eat but helps you select the right combinations instead. There are no prepackaged foods, no calorie counting and no starving yourself.
You use the foods you love in order to help you burn fat and lose weight. Food Lovers shows you which foods combined will give you the fast carbs, slow carbs and proteins needed to slim down.
Get the Flash Player to see this player.
The Food Lovers Fat Loss System comes with the following guides: 21 Day Metabolism Makeover, How To Make A Fat Loss Plate, Eating Out Advisor, Million Meals Menu Planner, Snack and Treat Guide, Classic Comfort Food Recipes Cards, Fat Loss Secrets CD Series, and Food Lovers For Life.
You can the Food Lover's kit for 6 monthly payments of $19.99 plus the cost of shipping and handling. The product comes with a 12 week risk-free offer. If you unsatisfied with the product, you can return within the 12 week period for a full refund less the cost of shipping.
Plus right now as as special bonus,you'll also receive the 7-Day Sizedown guide thatt helps you drop a pant or dress size in your one week and the 12 Minute workouts DVD free with your order.