Smoke Remedy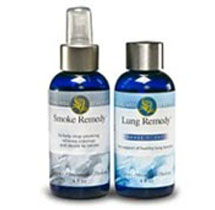 Smoke Remedy from Living Well Remedies can help you quit smoking naturally. It is a breakthrough quitting aid you can use to naturally stop cravings and quit once and for all.
Unlike quitting aids, Smoke Remedy does not put any nicotine in your body. It eliminates your desire for cigarettes and helps stop cravings and withdrawals.
The formula in Smoke Remedy is 100% natural and has no adverse side effects. It is even safe to take with prescription medications.
Smoke Remedy is easy to take. Every you have the craving to light up a cigarette, simply spray Smoke Remedy in your mouth instead.  If you use it every time you get a craving, you will soon need it less and less as the cravings begin to diminish
Also included free with Smoke Remedy is a bottle of Lung Remedy. It is designed to help your lungs recover and repair the damage caused by years of smoking.
Lung Remedy is formulated for smokers to help relieve their difficulty with breathing, shortness of breath, coughing, hoarse voice and other common symptoms associated with smoking.
Get the Flash Player to see this player.
The complete Smoke Remedy system sells for $159.95, but right you can save $30 and get it for only $129.95 plus shipping and handling. A bottle of Lung Remedy valued at $40 is included free with the order.