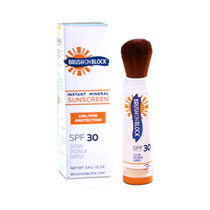 Brush On Block is a new self-dispensing SPF 30 sunscreen that is housed in its own self dispensing brush. It is natural mineral sunscreen that provides many benefits over traditional sunscreens.
For starters it is extremely convenient to use. You just open the cap and brush it on your skin. It's that simple and you won't have to deal with messy lotions or sprays.
Brush On Block isn't greasy or sticky like other sunscreens. It feels great on the skin since you can barely feel that it is on at all.
Read more about this product >>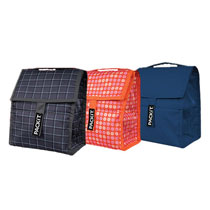 PackIt is a the portable and freezable lunch bag that keeps your food fresher longer. It is like having your own go anywhere mini-fridge.
The revolutionary 360 degree cooling technology PackIt can keep food refrigerator fresh for up to 10 hours. Compare that to ice packs which only lasts 2 hours or so.
With PackIt having healthy homemade meals at school or work is now possible. Plus any leftovers from lunch can go safely back inside your refrigerator.
Read more about this product >>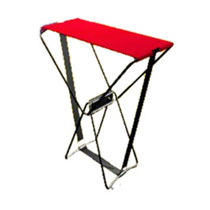 Now you can a seat whenever and wherever you want with the Amazing Pocket Chair. It is the chair that can actually fold and fit right inside your pocket.
The Pocket Chair is both compact and convenient. It can open it in a snap when you want to sit down and just as quickly fold it back up when you're done with it.
Since it can easily fold up and fit inside a pocket, backpack, glove box, knapsack and more, you can take it with you all the time.
Read more about this product >>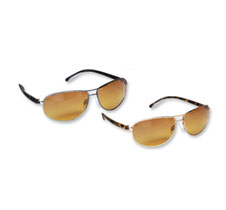 The HD Vision Aviators Sunglasses lets you see everything with enhanced color and clarity. It is like seeing the world in high definition.
These glasses fashionable new sunglasses with an great aviator styling is like nothing you have worn before. Plus they are priced so that anyone can afford them.
Other sunglasses make things appear darker but the HD Aviators enhances everything you see, blocks out glare and protects your eyes at the same time.
Read more about this product >>

HD Vision Readers are the amazing sunglasses with a bifocal magnifying band built right in.
It's two glasses built into one so you no longer have to fumble with your sun glasses and reading glasses when trying to read something outdoors.
It features the HD Vision lenses which blocks out glare and enhances color and clarity like you've never experienced before.
Read more about this product >>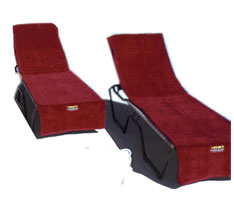 The Tushee Comforter is the towel for your tush that is made of high quality and soft velour material.
It a much better  alternative than just placing any regular towel on any chair, bench, or pool lounger.
The Tushee protects against dirt, sweat, and heat, while never falling off or blowing away.