Awesome Auger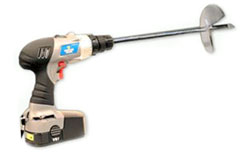 The Awesome Auger takes the hard work out of yard work. This amazing auger allows you to plant twice as much in just half the time.
You no longer have to worry about bending, backaches or blisters with the Awesome Auger. Use it to dig holes, plant trees, shrubs and bushes with ease.
It can blast through hard rocks or clay and can cut through thick roots with ease.  Use it to power out rocks and remove those  stubborn stumps.
Plus it also works great for mixing paint and concrete as well.
The Awesome Auger is made with a patented solid steel design that makes it extremely durable and has a lifetime gurantee.
Get the Flash Player to see this player.
Order the Awesome Auger today for just $19.99 plus shipping and handling. It comes with the 4″ Awesome Auger and the 3″ Ground Aug for planting bulbs.
Plus right now you'll also receive a free bonus drill as well as a free bonus Weed Aug. Just pay additional processing and handling.