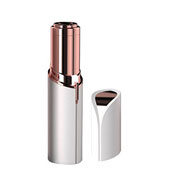 Experience a new standard in hair removal  from the world's number one brand in hair removal with the Finishing Touch Flawless. It instantly and painlessly removes hair with no redness or irritation.
Finishing Touch Flawless is compact and looks like a fancy lipstick but inside is some of the finest German engineered technology for hair removal. It features an 18-karat gold plated head that is hypoallergenic.
Read more about this product >>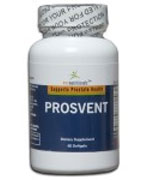 Prosvent is the natural solution for effective prostate health. It contains a comprehensive nutritional formula that designed to support a healthy prostate and urinary functions.
For men that have to make frequent trips to the bathroom and hav to constantly get up at night, Prosvent can help.
Prosvent is a natural, safe, and affordable alternative to the expensive prescription medication with potential side effects.
Read more about this product >>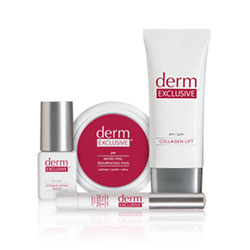 Get real and noticeable anti-aging results with the Derm Exclusive skin care system. It is a comprehensive skin care solution designed to treat all 4 visible signs of aging.
So it is like having the benefits of four different professional anti-aging treatments in one system. Derm Exclusive features a powerful peptide combination developed by Dr Orton, Plastic Surgery Expert from  the TV show The Doctors, called Fill & Freeze.
Fill & Freeze utilizes a powerful combination of highly effective peptides which helps relax the skin's "crease memory" while also gently smoothing out wrinkles and fine lines. The result is smoother, younger, and more radiant looking skin.
Read more about this product >>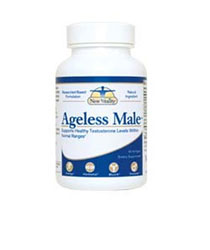 Ageless Male is the testosterone booster that can help man combat the effects of Andropause. Andropause (often called "male menopause") have negative effects such as lower energy levels, a poorer mood, less sex drive and muscle turning into fat.
Andropause is caused by lowering testosterone levels in men. Most men after 30 will start losing about 1-3% in testerone each year. By the time they turn 40, the symptoms of Andropause become more prevalent for most guys.
By raising testosterone levels back to a higher range, men can feel more energetic, have a better mode,  a better sex drive, lose some weight and build muscles more easily again.
Read more about this product >>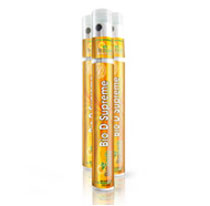 Bio D Supreme is a Vitamin D spray with a much higher absorption rate than traditional Vitamin D pills. With pills you only absorb about 10 to 20% and the rest gets wasted.
But the patented spray technology in Bio D Supreme allows you to absorb up to 90% of the Vitamin D inside. This makes it up to ten times more effective than vitamin pills.
Vitamin D is an essential nutrient for the body. Doctors recommends around 5000 IU a day for optimum health and Bio D Supreme is one of the best ways to get it.
Read more about this product >>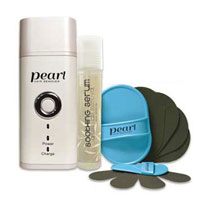 The Pearl Hair Remover is a new home removal system that provides professional hair removal results in an easy to use design. It is completely painless and will slow down hair growth in addition to removing unwanted hairs. So you can shave less often.
Now you no longer have to rely on outdated home hair removal solutions such as shaving, waxing, or tweezing, which can be painful or  messy. The Pearl on the other hand offers a quick, easy, and pain-free method of removing unwanted hairs from the privacy of your own home.
The Pearl can be used to removed hairs on the arms, legs, back, chest, and even the face with the small tip attachment. It strong enough to remove the thickest hairs, so it can be used by men too.