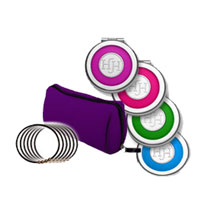 Hot Huez are temporary hair chalks that can provide your hair with eye popping colors. They'll instantly transform your hair from dull to vibrant.
Unlike highlights and dying your hair, Hot Huez is temporary and can be washed off with shampoo. So you can easily add and change colors as often as you like.
It is fast, fun, and easy to get crazy cool hair colors without any commitments. Hot Huez easily glides onto your hair and there are no dyes, no sprays, and no messes .
Read more about this product >>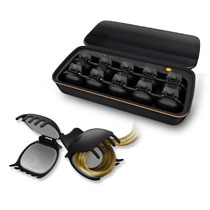 The TopStyler by Instyler is a fast and easy to use hair tool which gives you incredible, fabulous, bouncy curls. The results can last 3 times longer than those from a curling iron.
TopStyler has reinvented hair styling and can create the perfect curls which are healthy, shiny, and bouncy while adding amazing volume and body.  It is a whole new way to style your hair.
The secret behind the TopStyler is it's breakthrough design. It uses the patented C-Shells which are made of 100% solid ceramic tourmaline in order to style your hair.
Read more about this product >>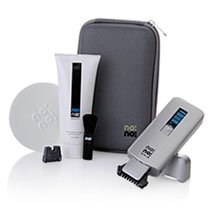 The original NoNo hair remover has already sold well over 1.5 million units and now there is a new and improved version available.
It features a slimmer and sleeker design that gives you more flexibility. Plus it also has a new LCD status screen that shows you when you need to replace the Thermicon Tips and how much charge is left in the battery.
The new NoNo Hair also features adjustable treatment levels because some areas of the body may be more sensitive than others.
Read more about this product >>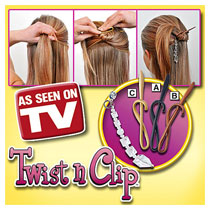 Are you having trouble finding a hair clip that will hold you hair securely in place all day long and is comfortable at the same time? The Twist N Clip hair clip is designed to address that problem.
It is a new styling tool that will keep your hair up and in place all day long. The Twist N Clip can adjust to work with different hair thickness and hair types.
Plus it is comfortable to have on. With claw clips your head hurts when you lean back against it but the Twist N Clip won't hurt your scalp.
Read more about this product >>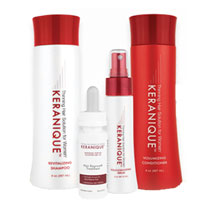 Keranique is a thinning hair solution that is especially formulated for women. It helps treat thin, dull, lackluster and balding hair for women with all ages and hair types.
The 4 products in the system are specially designed to targeted to a women's biochemistry in order to help regrow fuller hair, volumize damaged hair, and reverse signs of hair loss.
Keranique contains clinically proven ingredients that has been FDA-approved to help stop hair loss and actually regrow hair. The products are color safe and sulfate free.
Read more about this product >>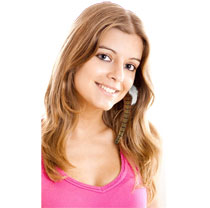 Feather extensions are all the rage right now and the latest trend in hair fashion today. However getting permanent feathers from a salon is expensive.
But now with the Snap-On Feathers you can add feather extensions yourself at home.They are reusable and quick and easy to put ton.
You can unsnap and snap them on over and over again. You'll be able to choose a Snap-On Feather extension to match your current outfit.