Loud N Clear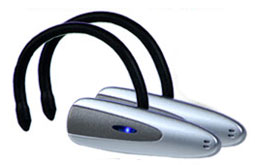 You get can get portable, amplified sound anywhere with Loud 'N Clear. It turns ordinary hearing into extraordinary hearing.
Loud 'N Clear is a compact personal sound amplifier that allows you to listen to low-volume sounds clearly and comfortably.
It is so powerful, that you can even hear a pin drop from across the room.
The Loud 'N Clear listening device is cleverly designed to look like an expensive cell phone ear piece.
It perfect for watching TV, movies, at lectures, listening to music, for sporting events and more.
Get the Flash Player to see this player.
Right now when you purchase 1 Loud 'N Clear for $19.99 plus shipping and handling, you'll receive a second for free. Just pay additional shipping.