Garden Groom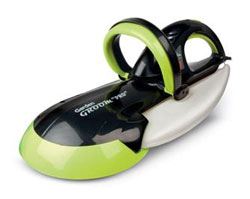 Garden Groom is the amazing 3-in-1 hedge trimmer with a built in collection bin. It will make your yard work more convenient and easier than ever before.
With the unique onboard collection container there's no left over waste so you'll save time and effort.
The Garden Groom is eco-friendly, lightweight and the completely sealed blade design also makes it ultra-safe.
It is powered by a 300 watt motor that powers the dual-edge stainless steel blade for a lightning fast 960 cuts per second.
The ultra-fine shredding action trims and shreds so fine it dramatically reduces waste volume.  It also comes with a Mega Bag for bigger jobs.
Garden Groom makes thorny or spiky clipping disposal quick and easy. Also, the shredded clippings are ideal for composting.
Get the Flash Player to see this player.
Order the Garden Groom for only 3 easy payments of $33 plus shipping and handling. You'll receive the Mega Bag Attachment and the Garden Makeover Kit free with your order.
The Mega Kit includes the weed claw to break up and clear away weeds and a tilling tool for tilling soil and digging holes for planting trees.
The Mega Bag is a high-capacity attachment that can stores all your yard's clippings without you having to stop and empty your clippings.