Blueberry Giant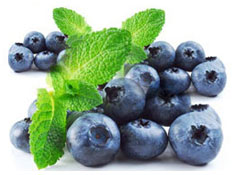 Now you can grow your own delicious giant blueberries with the amazing Little Giant Blueberry plants. Each plant can produce up to 4 pints of juicy blueberries every day.
You can get as much as up to 16,000 blueberries from just a single plant. The plants can zoom to an amazing 8 feet or even taller in just 90 days.
These are some of the most delicious and sweetest blueberries ever developed by US plant scientists. They taste just like the blueberries from the store except you can grow them for a lot cheaper.
The easy Blueberry Giant system comes with 2 small indoor blueberry plants that can you harvest from all year round. All you have to do is just plant it, water, and use the included supplies to do the rest.
Not only do these sweet as sugar blueberries taste great, they are also very healthy for you too. Research has shown that blueberries can help you lose abdominal fat, improve memory, help prevent cancer, improve cardiovascular health, and also prevent aging.
Get the Flash Player to see this player.
Right now you get 2 amazing Blueberry Giant plants for only $10 plus shipping and handling. But wait, that's not all with this current buy 2 get 1 free offer.
Order now and you'll receive an additional blueberry plant for free. You just have to pay the additional processing and handling cost of the free plant.