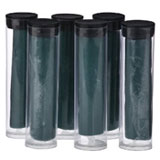 Mighty Putty is a super powered epoxy that does it all. Fix, fill, seal and repair fast and make it last! Mold to any shape and apply to any surface for an everlasting bond.
Now you can repair any job big or small, thanks to Mighty Putty. Mighty Putty is great for anything from your smallest craft projects to your largest home improvements! The easy way to fix, fill and seal almost any surface and make it last.
Read more about this product >>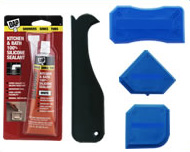 Pro Caulk is the solution for perfect corners, seamless joints, and no wasted caulk. Don't pay for a pro when you can easily do it yourself.
It is the only hassle-free way to apply silicone with no mess and for a perfect finish every time.
Pro Caulk is designed to apply and seal silicone, acrylic, caulk, and other compounds,  is quick and easy to use, saving you time, money, and effort.
Read more about this product >>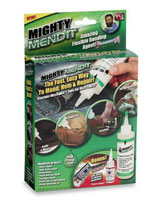 Mighty Mendit is the fast easy way to mend, hem, and wear it again. It can virtually repair any torn fabric permanently. It dries crystal clear and is safe to use on almost all surfaces. Items repaired with Mighty Mendit are machine washable.
Mighty Mendit is not a glue but a flexible bonding agent that grabs, adheres, and interlocks the fibers of virtually any fabric for a permanent repair.