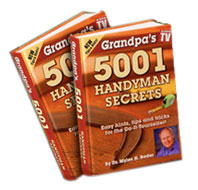 Grandpa's 5001 Handyman Secrets by Dr Miles Bader is the amazing book loaded with usable, money saving household tips and tricks.
It reveals tips, tricks and hints that show you just how quick and easy it is to do repairs around your house and save money at the same time.
No other handyman book ever published has the wealth of information and tips you'll find in Grandpa's Handyman Secrets.
Read more about this product >>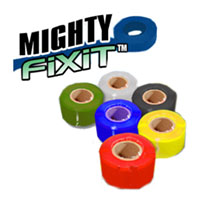 Mighty Fix It is the quick and easy way to seal and repair, saving you time and money. It was created by the same makers that brought you Mighty Mendit.
This isn't just any ordinary tape. Mighty Fix It is a flexible silicon wrap that creates an air tight and water tight seal in just seconds.
It flexes like rubber and holds like steel. This is the same technology that has been used by the military for years.
Read more about this product >>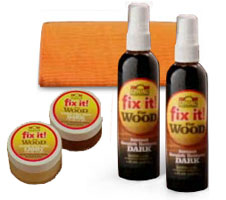 The same makers of the amazing Fix It car scratch repair formula now proudly introduces Fix It for Wood.
With Fix It Wood from Simoniz you can quickly and easy eliminate scratches from any wood surface.
You just spray on Fix It Wood and then wipe it clean. The scratch will be gone almost instantly.
Read more about this product >>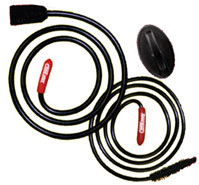 Turbo Snake is the drain removal tool that instantly helps clear up slow-moving and clogged drains.
You simply glide the Turbo Snake down the drain, twirl, then pull out. There's no harsh chemical drain cleaners involve.
The specially designed head will grab and locks onto hair clogs to remove them and free the drain.
Read more about this product >>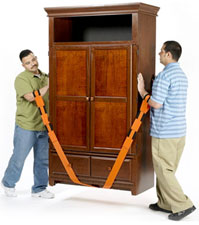 The Forearm Forklift Lifting Straps can help you carry furnishings easier than ever before. It is the winner of the Best New Product of the Year award and has been featured on the Home & Garden network and on the DIY network.
These amazing straps employ leverage in order to make everything you carry feel 50% lighter. Use them to effortlessly move around furniture when you are cleaning, painting, rearranging, or moving.
Read more about this product >>

Leak Ender 2000 is the miracle sealer that can stop and fix any leak fast, guaranteed. Use it and save time and money.
The formula in Leak Ender is a special liquid rubber compound. It completely fills any crack or separation as it hardens, sealing it water tight.
It is works quickly and is easy to use. You first find the leak then turn off the water. Next just spray on Leak Ender over the leaking hole. Then let it dry and your done.