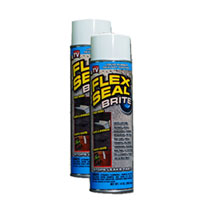 Flex Seal is now available in a new off-white color that makes it much easier to paint over or blend in when repairing surfaces with light colors. It is called Flex Seal Brite.
The original Flex Seal can be painted over too but the dark black coloring requires more coats of paint and sometimes can still stand out when repairing surfaces that have lighter colors.
Customers commented and the makers of Flex Seal listened. Now with Flex Seal Brite you have all the benefits of the original Flex Seal in a new lighter color.
Read more about this product >>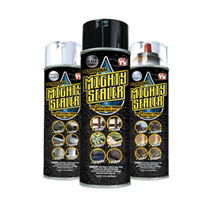 The Original Mighty Sealer is a flexible rubber coating sealer that lets you repair leaks by just spraying it on. The formula forms a water tight barrier on almost all surfaces.
You can fix leaking ducts, pipes or even roof leaks. Might Sealer is an affordable alternative to spending money to hire someone for expensive repairs.
Using Mighty Sealer anyone can be an expert at home repair. You can easily tackle a variety of leaking spots by just spraying it on.
Read more about this product >>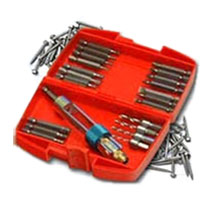 The new Half Time Drill Driver takes the hassle out of having to switch back and forth between drill bits and driver heads. You'll be able to save time and complete your home construction projects faster.
You'll never have to change drills bits in the middle of the job again. The innovative design of the Half Time Drill Driver lets you drill, flip, and then drive in just five seconds.
It works with the existing tools you already own and makes them better than before. You can go from drilling to driving, philips to flat, or any other combination you choose.
Read more about this product >>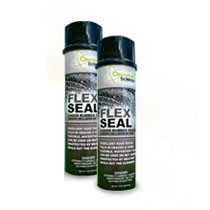 Flex Seal can help you stop leaks fast with just a spray. It's a liquid rubber sealant that in a spray can that coats, seals and protects.
Just spray Flex Seal onto almost any surface and it will seep into the cracks and holes causing the leak. After it dries it forms a watertight seal that last for years.
The patent pending formula in Flex Seal will remain flexible and pliable. It won't dry out, sag, crack or peel over time.
Read more about this product >>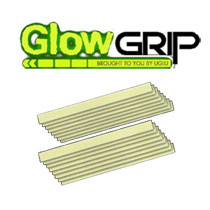 Glow Grip from Ulgu are the glow in the dark super grip traction strips. It can help provide safety inside your home in an instant.
They are one of the brightest glow in the dark products in the world and can help you and family see at night when the lights are off.
You can use Glow Grip in the bathroom, stairs, garage, attic, around the pool, on any stairs, front steps, back steps, or anywhere else you need light.
Read more about this product >>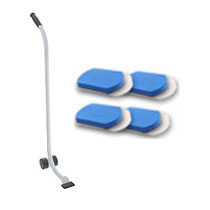 Trying to move heavy furniture by yourself can a difficult task and not to mention that you can end up injuring your back. That is why you should use EZ Moves.
It is the furniture lifter that helps you lift up to 10 times your natural strength and helps prevent injuries from occurring by eliminating the need to lift and carry.
With EZ Moves you just have to lift, place and slide to easily maneuver furniture around your home. It is great whether you are cleaning places blocked by furniture, rearranging a room, or adjusting appliances.