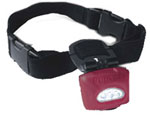 PupLight is a dog collar that helps keep your pets safe. Whether he's on a leash or walking alone, help him see and make him visible at night. It is the same collar used by the dogs of the U.S. Secret Service.
PupLight features three ultra-bright LED lights that can illuminate up to 200 ft. It uses a rugged and water resistant construction that easy to use. The collar is made of elastic material for comfort.
Read more about this product >>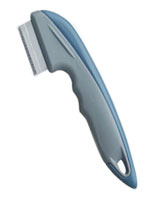 Shed Ender is a professional de-shedding tool that removes shedding hair trapped in your dog or cat's undercoat. 
The specially designed head of Shed Ender grabs  and removes the loose shedding hair, revealing your pet's shiny, healthy top coat.  It will not cut the hair or hurt your pet. 
Read more about this product >>