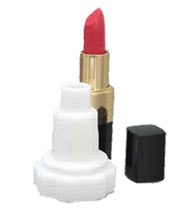 With LipStix ReMix kit you'll never waste lipstick again. It lets you create new colors and looks using your old lipstick leftovers.
It is a fun, easy and affordable way to recycle any old lipstick leftovers you have and create a new professionally shaped lipstick in just minutes.
The secret is in the Magic Molder, which lets you make a professionally shaped lipstick right down to the slanted tip design.
Read more about this product >>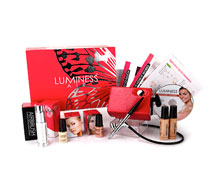 Now you can have the same gorgeous look of celebrities and models with the Luminess Air airbrush makeup system.
This is the same airbrush makeup technology used on TV, film, and print to help celebrities look extremely flawless.
Luminess Air now brings the amazing airbrush technology home for everyone to use. It has everything you need to get that true airbrush look.
Read more about this product >>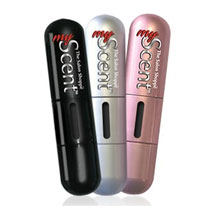 No one wants to carry a bulky perfume bottle around and now you don't have to thanks to My Scent from the Salon Shoppe.
It is the refillable atomizer for your favorite perfume so you'll always have your favorite perfume at hand no matter where you are.
My Scent is small enough to fit inside your purse. It t meets all the TSA and airline requirements so you can take it with you while you travel.
Read more about this product >>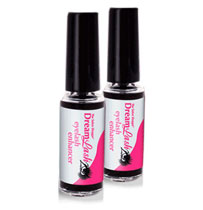 Getting longer, thicker and fuller eyelashes is now simple thanks to The Salon Shoppe's Dream Lash. The difference will amaze you.
Dream Lash isn't a mascara but rather works on top of your mascara in order to make them look longer and fuller.
It is made from a light natural cellulose that surrounds each individual lash in order to thicken and lengthen them.
Read more about this product >>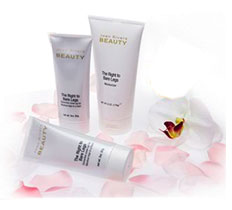 With The Right To Bare Legs from Joan Rivers Beauty you can get smooth, sexy legs that look airbrushed to perfection.
It is a corrective cover-up that works on all types of skin imperfections on the legs and also the body.
You can use The Right to Bare Legs to quickly camouflage spider veins, freckles, scars, age spots, beauty marks, bruises, tattoos , birthmarks and more.
Read more about this product >>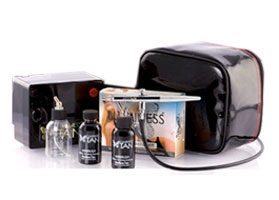 Now you never have to look pale again with the Luminess Tan Premium Airbrush Tanning System. It delivers a salon quality tanning right from the comforts of you own home.
This great home airbrush tanning solution is from the same makers that brought you the Luminess Air airbrush makeup system.
Whether you want a light healthy golden glow or a deep dark velvety tan, Luminess Tan can deliver the results.