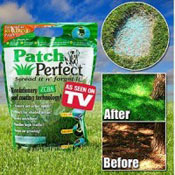 Patch Perfect is like grass seeds on steroids. Just have spread it and forget. You will have a rich, full  and beautiful lawn with minimum maintenance.
It grows thicker, faster and fuller then other products. It will even grow in extreme heat or cold, allowing you to have luscious green grass all year long.
Read more about this product >>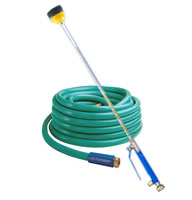 Now you can turn your ordinary hose into a power washer with the amazing Water Jet Cleaning Solution.
It easily connects to any water hose. Unlike other pressure washers, there's no gas or electricity required.
The Water Jet is made with high quality stainless steel, aluminum, and brass for powerful results and long lasting use.
Read more about this product >>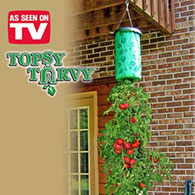 With the Topsy Turvy, you can grow tomatoes bigger and faster than ever before. It is the easy to use and unique upside down tomato tree.
The Topsy Turvy is the perfect solution to your garden. It is easy to grow and maintain and you can mix and match your favorite tomatoes. It provides higher yields with less work. Use it to grow your own organic tomatoes.
Read more about this product >>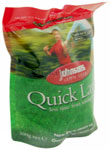 Quick Lawn not only grows quickly but multiplies rapidly to fill in bare spots, choke out weeds and give you a velvety evergreen carpet all 4 seasons long. There is a good reason Quick Lawn is the gardener's choice for grass seed.
You get a one pound bag of Gardeners Choice incredible Quick Lawn grass seed for just $19.95 and only $6.95 shipping and handling. If you are willing to pay an additional $6.95 for extra shipping costs, you can get another bag of Quick Lawn for free.
Read more about this product >>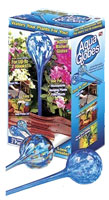 Aqua Globes are an attractive solution for automatic houseplant watering. You simply fill the hand blown stained glass globes with water and it would take care of the watering for you.
Aqua Globes are a great alternative to the daily chore of watering plants and an excellent choice for automatic watering while on vacation.