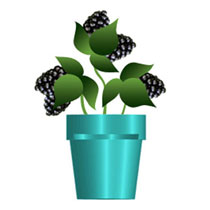 With the Sweet Dream Blackberries plant you'll be able to grow your own tasty blackberries right in your backyard. It is like having your very own blackberry farm at home
You can grow the blackberries of you dreams in your backyard for just pennies a pint. So now you won't have to buy blackberries from the market anymore, which are often iexpensive.
Plus the Sweet Dream Blackberry Plants doesn't just grow regular blackberries. They produce jumbo sized blackberries which are as sweet as nectar.
Read more about this product >>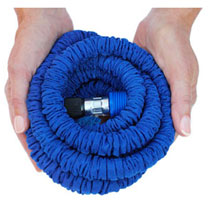 The X-Hose is the incredible expanding gardening hose and the world's first and only hose of it's kind. It makes traditional water hoses obsolete.
When not in use the X-Hose remains contracted in a smaller compact size. Turn the water on and it will automatically expand up to 3 times in length.
When you turn the water off in just seconds the X-Hose will automatically contract back again as the water drains away. It's that simple.
Read more about this product >>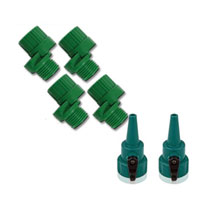 The Snap 2-0 is a revolutionary new garden hose connector that makes connecting and disconnecting hoses a snap. It lets you slide and connect your garden hoses and then slide it off  just as easily.
You won't have to waste time screwing on hoses or other watering tools to rusty and leaky water spouts anymore. Just attach the Snap 2-0 connector and connecting hoses is now a snap.
There are no buttons or rings to push and the Snap 2-0 is self locking. When connected it is securely locked into place and will stay securely no matter the water pressure and how hard you tug at it.
Read more about this product >>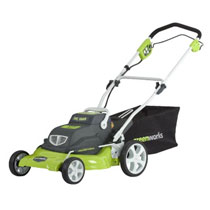 The Greenworks Tools lawn mower is powerful, efficient and leaves behind no carbon footprint at all. This 19″ 3-in-1, 40V mower is powered by a rechargeable lithium ion battery and is completely cordless.
It gives you comparable performance to gas powered lawn movers but without any fumes, maintenance, expenses or other hassles. You can now stop wearing your hand out by pulling on a cord and stop filling gas cans.
With Greenworks Tools mowing the lawn is easier and greener too. The lithium ion charging system of the Greenworks Tools has received the EPA's Energy Star approval rating.
Read more about this product >>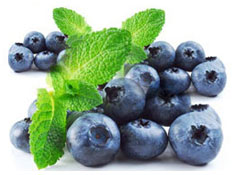 Now you can grow your own delicious giant blueberries with the amazing Little Giant Blueberry plants. Each plant can produce up to 4 pints of juicy blueberries every day.
You can get as much as up to 16,000 blueberries from just a single plant. The plants can zoom to an amazing 8 feet or even taller in just 90 days.
These are some of the most delicious and sweetest blueberries ever developed by US plant scientists. They taste just like the blueberries from the store except you can grow them for a lot cheaper.
Read more about this product >>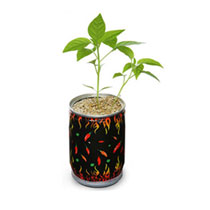 The Ghost Chili Pepper (bhut jolokia) is the world's hottest chili pepper as confirmed by the Guinness Book of World Records and now you can grow your own at home.
The bhut jolokia comes from India and is 300 times hotter than your standered jalapeno and over three times hotter than the already hot as heck habanero.
The Ghost Pepper is the latest agricultural phenomenon and one of the few flaming hot pepper that you can easily grow yourself at home. You can grow it, admire it, eat it and brag about to your friends and family.