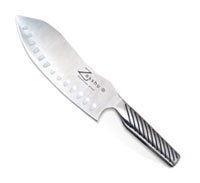 The Zasshu Knife is the one good knife that every kitchen needs. It is a hybrid knife that combines the cutting edge of a mezzaluna knife, the chopping power of a cleaver and the versatility of a chef's knife.
It is made with quality Japanese steel and engineered with Japanese technology that allows it to cut anything and everything.
The Zasshu is perfectly balanced and is designed to stay sharp and hold its edge.
Read more about this product >>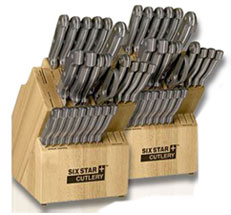 With this incredible Ronco Six Star Knives special offer, you'll get all the knives you will ever need.
Since they are all guaranteed to stay sharp and last a life time, you'll never have to buy another knife again.
The Ronco Knife Set is a complete 25 piece set with all the knives and accessories for everyday use and gourmet food preparation.
Read more about this product >>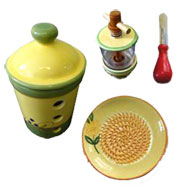 Grater Plater is the amazing plate that grates with ease. Use it to grate cheese, garlic, ginger, and much more.
It is made with a hardened tempered ceramic design to ensure that it will never dull.
Plus the surface of the Grater Plater is triple glazed so nothing you grate ever sticks to it. 
Read more about this product >>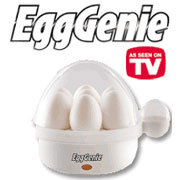 With Egg Genie, the automatic egg boiler, you can get steam cooked perfect eggs in just minutes.
It works great whether you want soft boiled eggs, medium boiled, or hard boiled.
Egg Genie can cook up to seven eggs at one time. You first just fill the Egg Genie with water using a measuring beaker.
Read more about this product >>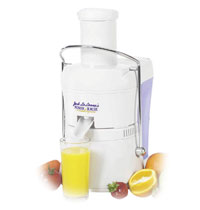 Now the top selling family of power juicers is available in a compact design with Jack Lalanne's Power Juicer Express.
It is a juicer designed for those who have limited space in their kitchen but still want a powerhouse juicer.
With the Power Juicer Express you'll get up to 30% more juice than other juicers and there is no need to precut ingredients.
Read more about this product >>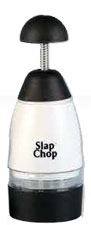 Vince from ShamWow! is back with another great product. With Slap Chop, you can dice, chop, and mince in just seconds.
You never have to switch blades. Every time you press the Slap Chop, the food gets finer. It's that easy.
Use the Slap Chop to chop up vegetables, nuts, and fruits, quickly and easily. Chop up vegetables like carrots, celery and radishes and you can quickly have a salad.