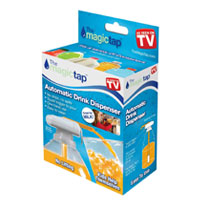 The Magic Tap turns any beverage container into an easy to use automated drink dispenser. So you won't have to worry about spills or drips.
You also won't have to lift heavy bottles to pour your favorite drinks ever again. It is perfect for kids who can have trouble with pouring heavy drink bottles and often end up spilling them.
Parents won't have to worry about messes to clean up and children can pour water, milk, juices, sodas or any other drinks by themselves whenever they want.
Read more about this product >>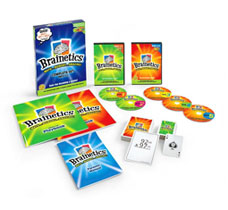 Brainetics is the breakthrough math and memory system that can help turbo charge your brain. It can help kids, adults, seniors and learners with special needs alike.
The Brainetics program use the power of mathematics in order to teach you how you can use both sides of your brain at the same time. This can greatly improve your processing capability and memory.
Normally one side of your brain processes information and the other stores information. By using them simultaneously you can excel in all subjects, including math, history, science, languages and more.
Read more about this product >>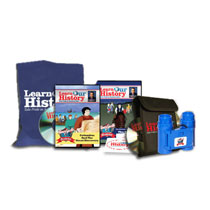 Learn Our History is an educational animated series for kids that is co-founded by Mike Huckabee, the former governor of Arkansas and a 2008 presidential candidate. It was created to make learning American history fun and exciting.
Each DVD contains an adventure where a group of time–traveling teens go back in time and relive the important evens in US history. They will help your children learn important facts and also help them take pride our history.
Learn Our History will get children excited over learning American history in a way no other book or learning materials ever could. This is because they are fun to watch.
Read more about this product >>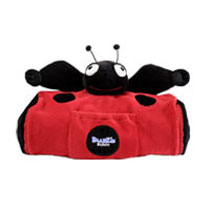 The BlanKid Buddy is a new 4-in-1 blanket, backpack, pillow, and plush animal toy. It has so many uses and so is soft and cuddly, kids will instantly love them.
Children can take the BlanKid Buddy to school as a backpack and play with them as a plush animal. They can even sleep with them as a pillow or blanket.
All you have to do is just remove the inner bag and unzip the sides to transform a BlanKid Buddy into a comfortable blanket or a travel pillow.
Read more about this product >>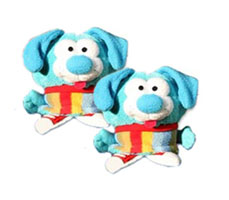 Welcome to the wonderful world of Pawggles, they are the fun and furry stuffed animals that you magically turn into slippers and wear.
The name Pawggles is combination of the two words, paws and giggles since they are a toy animal that provides tons of fun and laughs. Combine them together and you have Pawggles.
Each Pawggle can quickly and easily be turned from a furry friend to a cozy slipper and back. You just have to pop them open and flip them and they become slippers.
Read more about this product >>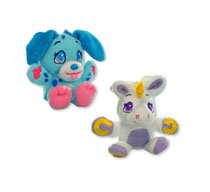 The Wuggle Pets are the cute and adorable stuffed animals which kids bring to life themselves. They are fun-filled animals that kids can create, collect and trade.
You build the Wuggle Pets by using the included Fill Factory to the soft and fluffy stuffing and magic sprinkle. Just crank the factory and the pet will be brought to life.
To make sure the fluff doesn't fall out there's a crafty zipper tool to help zip up your Wuggle Pet. Now there ready to be played with and hugged.