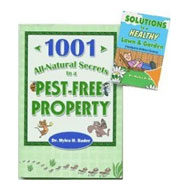 With "1001 All-Natural Secrets to a Pest Free Property" from Dr. Miles Balder, you will learn how to eliminate almost every kind of insect and critter you can think of.
Pest Free Property is the number 1 selling book in the world when it comes to natural pest control.
The methods in the book only using natural substances. There are no dangerous chemicals that damage the environment involved.
Read more about this product >>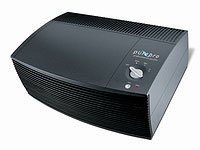 The PurePro professional air purifier is the industry standard in air purification. It Ideal for medium to large rooms, as the Pure Pro literally removes the airborne contaminants that can make you sick down to .01 micron. This leaves the air you breathe fresh, clean and healthy.
The 5 stage purification process of the PurePro delivers the highest clean air rating of air purifiers. And it does so while being whisper quite. Forget the loud and noisy air purifying systems.
Read more about this product >>

Eliminate messy and sticky bathroom sinks forever with the amazing Touch N Brush toothpaste dispensing system. It is the new hands free, mess free toothpaste dispenser. 
The Touch and Brush dispenses the perfect amount of toothpaste everytime with its patented Vacuum Force technology.
Touch and Brush works with any tube of tooth paste. No more struggling to get the last drop of tooth paste out anymore. 
Read more about this product >>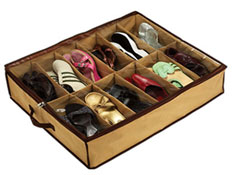 Shoes Under is the ultimate space saving shoe organizer. This space saving solution allows you keep your shoes organized and protected.
A single Shoes Under can hold up to 12 pairs of shoes. Plus it can slide under your bed, saving you valuable closet space.
Using Shoe Under will keep your closets free of shoe clutter and keep your shoes perfectly organized.
Read more about this product >>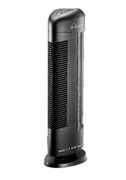 Ionic Pro air purifiers sets the standard in air purification by delivering superior technology at genius pricing. It is the first affordable silent tower air cleaner.
It works silently and effectively to trap airborne irritants and allergens on permanent collection blades and then releases purified air back into the room.
It is the clear price leader  in an exploding category of silent air cleaners.