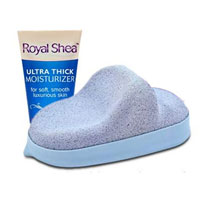 The Royal Pedi is a safe and easy solution for removing dead skin and prevent calluses from building up on your feet. It is an anti-fungal and hands-free exfoliating stone.
You can use it to get the smooth and sexy feet that you've always wanted. There's no more slipping, sliding, bending over and no mess involved.
All you have to do is just peel the restickable sleeve on the bottom of the sleeve and stick the Royal Pedi on any shower surface. Then you can exfoliate away dead skin and calluses in just seconds.
Read more about this product >>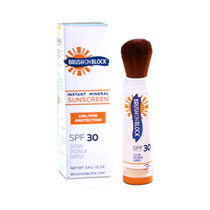 Brush On Block is a new self-dispensing SPF 30 sunscreen that is housed in its own self dispensing brush. It is natural mineral sunscreen that provides many benefits over traditional sunscreens.
For starters it is extremely convenient to use. You just open the cap and brush it on your skin. It's that simple and you won't have to deal with messy lotions or sprays.
Brush On Block isn't greasy or sticky like other sunscreens. It feels great on the skin since you can barely feel that it is on at all.
Read more about this product >>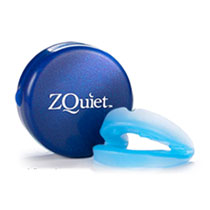 The ZQuiet is an anti-snoring mouthpiece that provides instant, natural snoring relief. You can now sleep better at night and not keep your partner up.
ZQuiet is dentist designed and recommend. It has been FDA cleared to treat snoring and works the instant you put it on.
Unlike other anti-snoring mouthpieces, ZQuiet is comfortable to wear and lets you breathe freely and naturally through your nose and mouth.
Read more about this product >>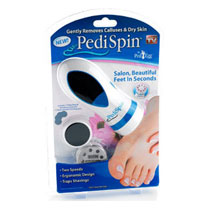 The Pedi Spin is a new callus remover from the same makers that brought you the PedEgg. It features an automatic rotating buffing head that removes rough dry patches, calluses and dead skin quickly.
You can get rid of painful and unsightly calluses easily in just minutes. The Pedi Spin is an ultimate foot smoothing miracle that gives you soft and smooth foot anytime.
It is battery powered (4 AA batteries) and has stainless micro files that will quickly remove calluses and dry skin. Your feet will look and feel great after using the Pedi Spin.
Read more about this product >>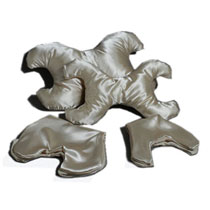 The Love My Face Pillow is an anti-aging pillow that helps protects sleep lines, wrinkle and creases from forming while you are sleeping.
Ordinary pillow can actually make your face look older and age faster each night. With this occurring day after day and year after year, the results can really add up.
This is because regular pillows compresses your skin and grasp your skin while you sleep, causing pillow face. It can cause sleep lines, puffiness, and wrinkles.
Read more about this product >>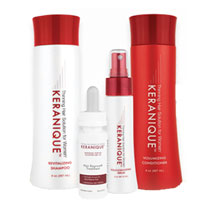 Keranique is a thinning hair solution that is especially formulated for women. It helps treat thin, dull, lackluster and balding hair for women with all ages and hair types.
The 4 products in the system are specially designed to targeted to a women's biochemistry in order to help regrow fuller hair, volumize damaged hair, and reverse signs of hair loss.
Keranique contains clinically proven ingredients that has been FDA-approved to help stop hair loss and actually regrow hair. The products are color safe and sulfate free.