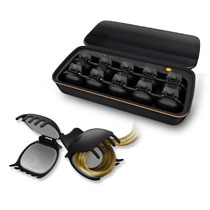 The TopStyler by Instyler is a fast and easy to use hair tool which gives you incredible, fabulous, bouncy curls. The results can last 3 times longer than those from a curling iron.
TopStyler has reinvented hair styling and can create the perfect curls which are healthy, shiny, and bouncy while adding amazing volume and body.  It is a whole new way to style your hair.
The secret behind the TopStyler is it's breakthrough design. It uses the patented C-Shells which are made of 100% solid ceramic tourmaline in order to style your hair.
Read more about this product >>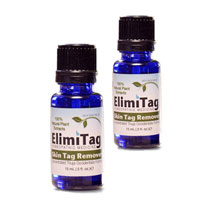 ElimiTag is the original homeopathic topical skin tag remover. It can remove those unattractive and sometimes irritating skin tag overgrowth naturally and painlessly.
This simple to use product can eliminate of those ugly, annoying, and pesky skin tags. Plus the trademarked blue bottle of ElimiTag is now better than before with the new built-in applicator brush on the cap.
The original topical formula in ElimiTag is made from all natural plant extracts without any harsh chemicals inside. It includes the pure essential oil Thuja Occidentalis.
Read more about this product >>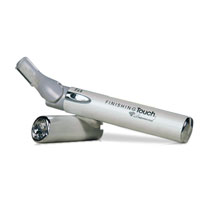 The Finishing Touch Diamond is the fast, easy to use, and affordable instant hair removal solution. Plus it is absolutely pain free.
It is a lighted hair remover with a set of micro-oscillating blades for instant hair removal. The Finishing Touch Diamond will remove unwanted hair without pulling on your skin or cause discomfort.
At the same time the blades are powerful enough to remove the thickest body hair. It'll remove hairs and make your skin smooth to the touch.
Read more about this product >>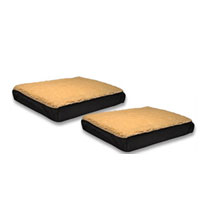 The Forever Comfy is a combination cushion which provides superior  support and comfort for your back and bottom. It is lightweight, portable, and washable.
Those that sit on a chair all day long know that it can lead to your back aching and your behind sore. Also may car seats are uncomfortable, especially during  long commutes.
The problem though is not how you are seating and your posture but rather because the seat lacks the proper cushioning and support. This is why you need the Forever Comfy.
Read more about this product >>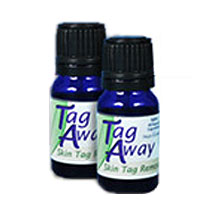 Tag Away is a homeopathic and all natural solution for removing skin tags. It is safe, effective, pain-free, easy to use, and works on all skin types.
The formula in Tag Away is made with a combination of all-natural plant extracts that help eliminate skin overgrowth. There are no chemicals used the product.
One of the main active ingredients is Thuja occidentalis.  It is an evergreen coniferous tree and the pure essential oil extracted from it has been long used for naturally removing skin tags.
Read more about this product >>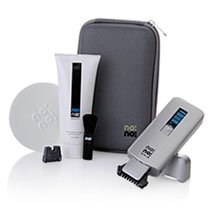 The original NoNo hair remover has already sold well over 1.5 million units and now there is a new and improved version available.
It features a slimmer and sleeker design that gives you more flexibility. Plus it also has a new LCD status screen that shows you when you need to replace the Thermicon Tips and how much charge is left in the battery.
The new NoNo Hair also features adjustable treatment levels because some areas of the body may be more sensitive than others.