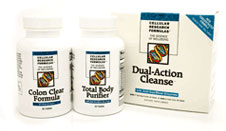 Dual Action Cleanse is the extremely popular and best selling colon cleansing formula in America.
The Dual Action Cleanse system includes a Colon Clear Formula and a Total Body Purifier which together helps cleanse and purify your system.
The Colon Clear Formula  is designed to unclog the colon and get rid of the waste and toxins built up inside. This causes you to feel lighter and cleaner while having increased energy levels.
Read more about this product >>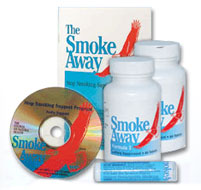 Smoke Away is the all natural stop smoking program that can help you kick the habit and become smoke free.
The program designed to help smokers quit smoking and reduce cravings during the period following.
Unlike expensive patches that fill the body with nicotine, Smoke Away uses all natural herbs and other ingredients to fight off the cravings.
Read more about this product >>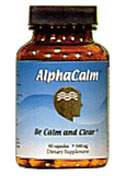 With AlphaCalm you can be calm and clear. You can stop being stressed, anxious, and worried and live a better life.
The all natural formula in AlphaCalm can help you reduce stress and anxiety, improve concentration, build self confidence and improve overall health.
AlphaCalm with loaded with L-Theanine, a potent green tea extract that quickly helps normalize anxiety and tension.
Read more about this product >>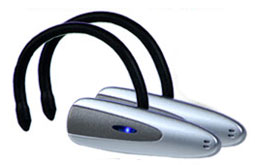 You get can get portable, amplified sound anywhere with Loud 'N Clear. It turns ordinary hearing into extraordinary hearing.
Loud 'N Clear is a compact personal sound amplifier that allows you to listen to low-volume sounds clearly and comfortably.
Read more about this product >>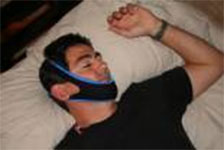 My Snoring Solution is one of the most effective anti-snoring solution available today. It is a jaw supporter that you wear before going to bed.
The design of My Snoring Solution helps open up the throat's airway while you sleep and effectively reduces or even completely stops snoring.
Read more about this product >>
SnoreEzzz is the safe and effective way to stop snoring. It is a comfortable and easy to use snore reduction pillow.
The patented SnoreEzzz pillow was invented by a woman whose husband had a serious snoring problem. It was so bad that it kept their entire family awake night after night.
Now thanks to SnoreEzzz, they are all sleeping soundly at night and you can too.