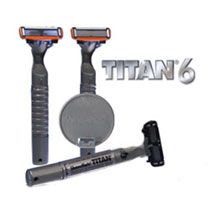 The all-in-one ShaveMate razor can help simplify your shaving routine and simplify your life.  It is available for both men and women with the Titan6 for guys and Diva6 for gals.
The ShaveMate Titan6 is personally used and endorsed by Anthony Sullivan, host of the popular Pitchmen TV series.
With the ShaveMate you get the world's first 6 blade razor that also has real shaving cream inside. The shaving cream is conveniently dispensed through the handle.
Read more about this product >>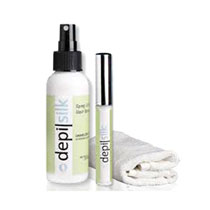 Depil Silk lets you spray and then wipe away unwanted hair. It is a simple, mess free and completely pain-free process.
The formula works great for both men and women, whether it is for getting rid of hair on the arms, legs, or chest.
With Depil Silk, you no longer have to shave, wax, peel, or pluck in order to get silky, smooth and hair-free skin.
Read more about this product >>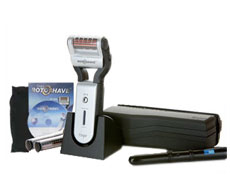 The Roto Shave is the world's number one electric razor. It gets closer and gives you faster and smoother shaves than other razors.
With the Roto Shaver you get closeness of the best wet shave with the convenience and power of an electric razor.
It features an advanced multi-angle cartridge that has 9 of the sharpest blades for a close shave every time.
Read more about this product >>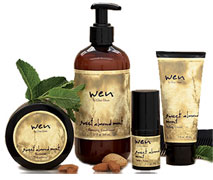 Chaz Dean's WEN Healthy Hair Care System is a new approach to the way you cleanse your hair.
WEN is made with natural ingredients and and does not contain sodium laurel sulfate or other damaging detergents found in other shampoos.
The products doesn't lather and instead create a smooth foam when mixed with water. It uses a single-step process that cleanses and conditions the hair simultaneously.
Read more about this product >>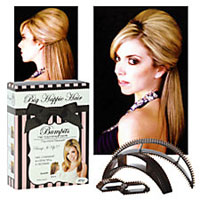 Bumpits are the amazing volumizing inserts that can transform your hair from flat to simply fabulous.
They are self gripping hair inserts and will give you instant volume. Get a look like you just stepped out of the salon.
They will stay firmly in your no matter what hair style you have.
Read more about this product >>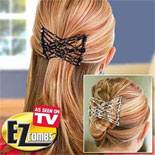 Ez Combs allows you to create dozens of dazzling hair styles instantly. They are stretchable double combs that fits and works on any type of hair.
EZ Combs are soft, comfortable, and perfect for any occasion. Whether they or weddings or formal events, in the office, or just going shopping.
They are even comfortable and sturdy enough to be used when jogging.